'Deal or No Deal' Reboot: EPs Steven Weinstock & Glenda Hersh on Changes to Expect in the New Show
There's a new deal in town: beloved game show Deal or No Deal is returning on CNBC.
The original series ran for seven seasons, from 2005 – 2009, on NBC and made Howie Mandel is household name. Now, a new generation of fans will become just as addicted to the big money-winning show as ever before.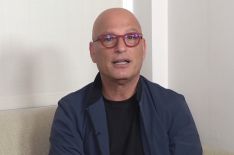 See Also
And find out the show he's currently obsessed with.
Besides Mandel returning, the series is getting an update — there will now be a female banker on the phone, the briefcase models will have a bigger role on the show and the contestants playing to win will have an opportunity to counteroffer.
TV Insider spoke with the series' executive producers and co-presidents and co-CEOs of production company Truly Original, Steven Weinstock and Glenda Hersh, about why they decided to reboot the show and more:
TV Insider: What inspired the reboot, and why is now a good time?
Steven Weinstock: It's a great format, and it's been 10 years since the show was on a network. Many networks are looking back at series and formats that worked in the past, and the game show genre is certainly one that's come back in different ways.
So we decided it was time to bring back Deal or No Deal. What we did differently was not go back to NBC, because really at the show's heart is an element of business transaction. probability, risk. So we pitched it to CNBC, and they took a shine to the idea, and [said] let's do a bigger and more spectacular network show.
Then, we [got] Howie on the phone, and he was incredibly enthusiastic and very, very excited about the opportunity to bring the show back because it was such a momentous time in his life when the show ran.
What are some new aspects of the show?
Glenda Hersh: We've really got three new elements to the show. One is a female banker, which I love because it shifts the paradigm and the power source and gives the woman a strong business voice on the show.
Secondly, the models. We've given the models a bigger role in the show. They are bigger characters. They interact with Howie more, the contestants more. We get to know them more. There's a more three-dimensional approach to the women on the show.
And the third big item is that we made a change to the game play. One time during the game, the contestant is able to make a counteroffer and that really empowers the contestant in a way that they weren't before. The banker can either accept their offer and they walk out happy and she buys their case or rejects it, and they have to keep opening cases.
See Also
Fifty former finalists and winners from across the globe will compete on the same stage for the title of ultimate champion.
What makes Deal or No Deal stand out?
Weinstock: This show has an incredibly positive feeling and it's recognized. Howie is recognized, which helps people navigate through the enormous amount of television that's out there now.
Hersh: The audience today is really hungry for something they recognize, that they have some relationship to. I think that's a huge advantage.
See Also
NBC has scheduled their festive specials for the holiday season, and the 2018 lineup is especially packed!
Why is Howie the perfect host?
Weinstock: He was the first call, and, fortunately, the only call. When we pitched it to CNBC, Mark Hoffman said, 'We gotta get Howie.' We were thrilled to get him back. Working with him was an absolute pleasure. He's just a pro with tremendous passion and commitment. He came to the set every day raring to go.
Hersh: Howie's fundamental to the DNA of the show. He has an amazing ability to make things both fun and funny but also emote and relate to the contestants on the show.
How are the contestants chosen?
Hersh: We look for people who want to be on the show and have a responsible risk factor. Most importantly, people for whom this show will make a fundamental difference in their lives. People who use the money to solve their problems, to help their families, to get themselves out of a pickle, to build their dreams.
Any special guests?
Weinstock: There are!
Hersh: Absolutely.
Deal or No Deal, Premieres Wednesday, December 5, and Wednesday, December 12, 8/7c and 9/8c, CNBC
**Beginning December 19, new episodes of Deal or No Deal will air Wednesdays at 9/8c
Deal or No Deal: Happy Howie Days, Premieres Monday, December 3, 10/9c, NBC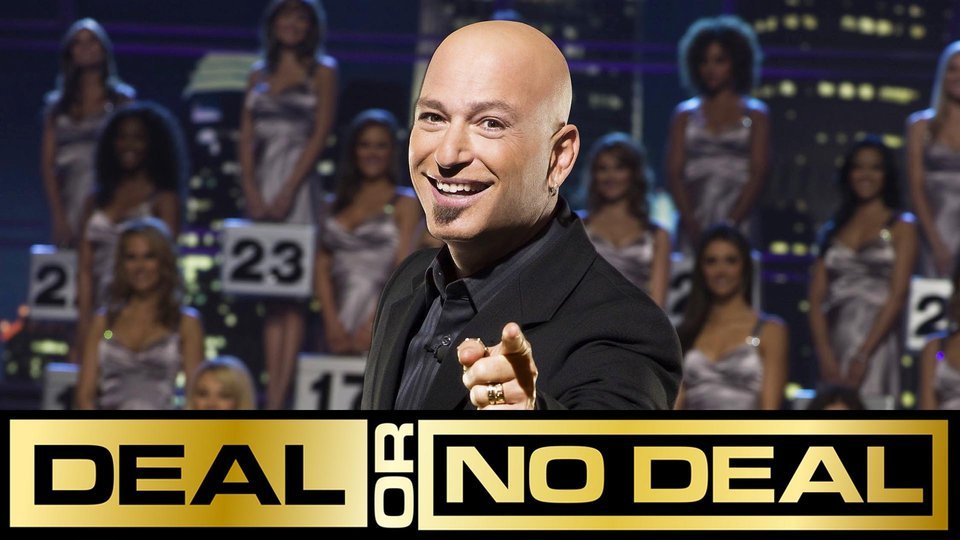 Powered by