Joel McHale Cast in CBS Comedy Pilot 'The Great Indoors'
Joel McHale just can't stay off your TV. After wrapping The Soup in December, he's so far popped up this year on The X-Files reboot, as well as pal Ken Jeong's Dr. Ken. Now, he's looking to go all in.
The funny guy has been cast in a CBS comedy pilot, The Great Indoors, TV Insider has learned. McHale will star in the multi-camera sitcom as an adventure reporter whose life is shaken up when he becomes the boss of a bunch of millennials in the digital and social media department of a magazine.
His character, also named Joel, is an outdoorsy guy who, shockingly, has a sardonic sense of humor. Joel has a storied career as a star reporter at The Great Outdoors magazine, having done everything from climbing mountains to battling bears. But now thanks to an injury, he's stuck in a desk job telling the young folks (who view him as a cretin) what to do.
The pilot comes via CBS Television Studios with Tosh.0 co-creator Mike Gibbons on as writer and executive producer.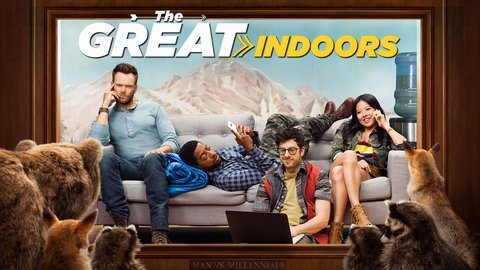 Powered by