News Takes a Beating on 'Murphy,' Big-Name Bros on 'SVU,' Edgar Winners on TCM
A critical checklist of notable Thursday TV:
Murphy Brown (9:30/8:30c, CBS): The demonization of the news media gets personal when Frank (Joe Regalbuto) is attacked while covering a volatile political rally. Even the famously outspoken Murphy (Candice Bergen) is so shaken, she considers keeping her mouth shut during an on-camera debate. We guess that won't last long.
See Also
Don't miss Nina Dobrev's return to TV in 'Fam.'
Law & Order: Special Victims Unit (10/9c, NBC): Still going strong in its 20th season, SVU features two A-list character actors, Judd Hirsch and Wallace Shawn, guest-starring as reclusive brothers whose long-kept secret factors into an investigation into the death of a promising new author. Expect emotive fireworks.
See Also
We're hoping for the will-they-or-wont-they partners to finally do the damn thing.
Charade (8/7c, TCM): The gold standard of literary mystery prizes is the Edgar Award from the Mystery Writers of America, which for years honored distinguished film screenplays. Turner Classic Movies devotes its prime-time schedule to top-shelf winners, including this sophisticated 1963 Hitchcock-like thriller starring Audrey Hepburn in her prime as a widow turning to suave Cary Grant for help when killers pursue her for her husband's fortune. The lineup also includes 1957's classic courtroom jury drama 12 Angry Men (10:15/9:15c) and 1953's gangster noir favorite The Big Heat (12:15 am/11:15c).
See Also
Thursday's Joy-centric episode will include appearances by Gloria Steinem, Meredith Vieira, an outspoken conservative, and more!
Inside Thursday TV: ESPN's 30 for 30 presents The Last Days of Knight (7:30/6:30c), a documentary that revisits CNN/Sports Illustrated producer Robert Abbott's 1999 investigation into Indiana University's men's basketball program, which led to the downfall of celebrated but controversial coach Bob Knight… Brand-name marketing this holiday season is going haywire, which accounts for NBC's LEGO Jurassic World: The Secret Exhibit (8/7c), a new animated special… Watch Dolly Parton meet Miranda Lambert for the first time as part of the behind-the-scenes fun in CMT's Dolly & Friends: Making of a Soundtrack (9/8c), a docu-special that depicts Parton collaborating with producer Linda Perry on songs for next month's Netflix movie Dumplin', starring Jennifer Aniston. Besides Lambert, the female artists working with Parton include Alison Krauss, Elle King, Macy Gray, Mavis Staples and Rhonda Vincent… If you think Kristen Johnston's over-the-top Tammy is a handful on CBS's Mom (9/8c), wait until Bonnie (Allison Janney) has to babysit her after oral surgery. Which sounds like more unwelcome distraction for Christy (Anna Faris), who's competing with her classmates for an important internship.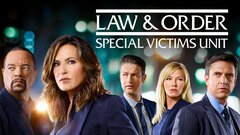 Powered by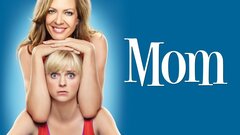 Mom
where to stream
Powered by