'My Brilliant Friend,' 'Mars' Goes Dark, Fall Finales of '9-1-1' and 'Manifest'
A critical checklist of notable Monday TV:
My Brilliant Friend (9/8c, HBO): In its second week, the engrossing coming-of-age series set in 1950s Naples has transitioned into the teenage years of Elena (the subtly moving Margherita Mazzucco) and Lila (the fiery Gaia Gerace). As Elena advances to high school, Lila marks her own path within the family shoe shop, fending off the affections of understandably smitten neighborhood lads. The story builds to a New Year's Eve climax with rooftop fireworks leading to an explosive showdown between rival clans.
Mars (9/8c, National Geographic): There's always something endangering the fledging colonies on the Red Planet, and this time it's a solar flare that knocks out power and communications. In most immediate jeopardy: geologist Marta (Anamaria Marinca), who's stuck on the surface doing field research as the temperature drops with limited air supply.
9-1-1 (9/8c, Fox): Yuletide spells catastrophe for the first responders in the fall finale, with Christmas lights getting too hot to handle in one emergency call, and a toy-store stampede causing injury in another. Off duty, Bobby (Peter Krause) contemplates his future with policewoman Athena (Angela Bassett) while Eddie (Ryan Guzman) deals with "ex-mas" issues.
Manifest (10/9c, NBC): Also going on a holiday hiatus: the high-concept conspiracy drama, in which Ben (Josh Dallas) and sister Michaela (Melissa Roxburgh) risk everything to save the missing passengers of Flight 828 with calamitous results. The aftermath further challenges the marriage of Ben and Grace (Athena Karkanis), while bringing Michaela and her ex, Jared (J.R. Ramirez), together again.
Inside Monday TV: ABC's The Great Christmas Light Fight (8/7c) returns with back to back episodes of blindingly ostentatious holiday lawn displays… Fans pick the songs performed live by the Top 11 on NBC"s The Voice (8/7c)… Premium network Epix premieres The Panama Papers (9/8c), a documentary from director Alex Winter (Deep Web) that looks into the journalistic data leak which exposed a web of global corruption involving a Panamanian law firm hiding money for politicians, cartel bosses, dictators, the wealthy and famous.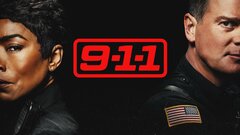 9-1-1
where to stream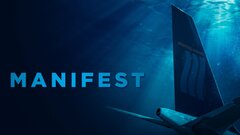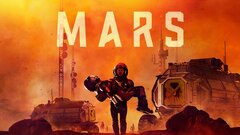 Mars
where to stream