AMC's Rankin/Bass Marathon: Watch All of Your Childhood Christmas Faves
Despite Halloween's best efforts, no holiday is more associated with animation than Christmas.
Just look at A Charlie Brown Christmas, How the Grinch Stole Christmas! and the 19 Yuletide specials made by Arthur Rankin Jr. and Jules Bass using both traditional and stop-motion animation (you know, the little puppets). Rudolph the Red-Nosed Reindeer (1964) — in which the misfit mammal runs away with an elf who yearns to be a dentist (quirkiness was their thing) — was the first of the duo's often musical offerings and is TV's longest-running special.
See Also
Freeform brings merriment to the holiday season with 25 days of magical family films and specials.
AMC's 11-hour Rankin/Bass Productions marathon kicks off on Saturday with 1974's zany The Year Without a Santa Claus at 6am/5c. (Most titles reair Sunday, again starting at 6am/5c.) After a sick Santa (voiced by Mickey Rooney) cancels Christmas, Mrs. Claus (Shirley Booth, who also narrates) hatches a plan to get his tush out of bed, sending two elves and a reindeer south to find proof kids still need St. Nick. But it's the baddies who make Year Without memorable. Yes, this is the one with those feuding brothers who control the weather, Snow Miser (Dick Shawn) and Heat Miser (George S. Irving). As each brags in catchy parallel theme songs, "I'm too much!"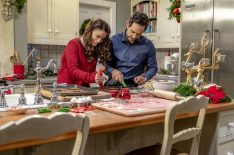 See Also
Stars from 'Fuller House,' 'The Flash,' 'One Tree Hill' and more are set to appear.
The toonsmiths could also tug hearts: In The First Christmas: The Story of the First Christmas Snow (11:30am/10:30c) from 1975, nuns (one voiced by Angela Lansbury) take in a blind boy whose only wish is to feel snow. And Rankin/Bass films can be beautiful to look at, like 1979's blue-and-silver-hued Jack Frost (2:15/1:15c). Too much!
Rankin/Bass, Saturday, Dec. 1, 6am/5c, AMC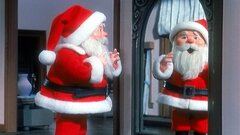 Powered by