'The Haunting of Hill House': Oliver Jackson-Cohen on Luke's Struggle, Fan Theories & That Alternate Ending
Netflix's overnight hit The Haunting of Hill House's popularity only continues to grow, even though Halloween has come and gone.
With the chilling tale of childhood trauma rooted in the walls of an old haunted house, the horror drama truly brings the Crain family to life — particularly Luke Crain (Oliver Jackson-Cohen), twin to doomed sibling Nell (Victoria Pedretti). Jackson-Cohen captures grown Luke's struggle with heroin addiction and moving forward after the trauma he experienced in the family home.
See Also
A look at 7 questions weighing on our minds after the Season 1 finale — and everything we know about their answers.
TV Insider spoke with the actor about bringing Luke to life, fan theories about the show, collaborating with showrunner Mike Flanagan, and as his thoughts on a possible second season.
The series is based on the book by Shirley Jackson. Were you familiar with it? Was there any pressure working with this existing source material?
Oliver Jackson-Cohen: I was familiar with the book and the previous Robert Wise movie. I wanted to get an idea of the power of the house from the book, but I think it was more pressure for all the writers, especially with a book that is that well-known and that well-regarded, I think it's quite an undertaking. That's where the writing team and Mike [Flanagan] have done something exceptional, in a way, because they've taken a well-loved source material and created something completely original that isn't disrespectful to the [book].
What drew you to the character of Luke? Was there something you wanted to convey in playing this complex person struggling with addiction?
Bizarrely it was one of the very few characters I've worked with that actually hit such a personal note with me – not that I have an opioid addiction or anything – but his isolation and struggle… there was something about him that I immediately connected with. Addicts in society and sometimes the way it's kind of portrayed in entertainment are not really seen as people.
Collaborating with Mike, I said, 'We have to show that he's an actual person,' and I think with Luke I felt such a responsibility to show the world that this is someone that is struggling. It isn't a choice that he's just stumbled upon and made a decision to do, he's being pushed to this place without being in control of it. The house becomes a metaphor for so many other things in the world, especially with the Crain siblings; it's a story about childhood trauma. They are real people that are struggling, and I think if we took time to see what these people were going through, there would be an awful lot more empathy.
It sounds like this was a long filming process. What do you think the benefits to that were?
I think [shooting over time] suited all of us, especially shooting Episode 6. We rehearsed as a play, and having that time all of us together as a cast and together with the crew, I think it was really important. And hopefully it kind of shows on screen, the fact that we were together for such a long time probably definitely helped.
See Also
Showrunner Mike Flanagan confirmed the theory on social media.
Those tracking shots were crazy!
It was nuts, we were all so terrified that we were gonna be the one responsible for f***ing up. What's weird about it is that it felt like an entirely different job midway through, which you suddenly had to be so on top of what you were doing. I mean everyone, the crew members, the whole set was rigged with microphones –there were so many microphones. We had people bringing in coffins, and chairs being flung up so quickly for the steady cam to get through. It was chaos with bits of the set lifting up, it was insane and it just comes across so seamless.
Fans have been great at pinpointing the subtleties of this show, from hidden ghosts to theories like the siblings as the stages of grief. Did Mike Flanagan discuss these subtleties with you and the cast beforehand?
We discussed a lot about how the house was a metaphor, and I think a lot of us as actors had to approach it in that way. We had to suspend this belief in order to tackle it as a traumatic childhood event, and so we had to look at it as something quite scientific and realistic. I know definitely for Luke I looked at an awful lot of the stuff that happened in the house as manifesting. I spoke a lot with Mike about that – he's created a show that's a case study in what childhood trauma does to a family and the varying degrees of how people cope with that. I think that's very interesting.
Are there any crazy fan interactions that have surprised you?
Do you know what? I seem to be getting an awful lot of people talking to me about their childhoods and it's been a little overwhelming. I've never worked with Netflix before, so I kind of didn't really know what to expect – I think none of us did. It's quite unbelievable how a show like this, which is ultimately [Laughs] a horror show, but it's touched so many people. I'm so proud of the show and being a part of it. It's kind of an amazing thing when you can do something that does seem to hit a nerve with people.
Which episode was your favorite to film?
I think it's probably [Episode 6], just because it was such an amazing experience, but I loved all the stuff I got to do with Luke in his episode. I think my favorite scene in the whole show is the Luke and Nell scene where he asks for her to buy him heroin. It's some of the most incredible writing and it was so painful to shoot that scene.
See Also
The cast chats about the Netflix series based on Shirley Jackson's iconic novel.
Though this is a horror-based series, it's also a drama and you had some serious emotional moments to dig into. What did you draw upon for those scenes?
Yeah, of course. There's so much of me in there, which I think is why the process was quite a painful one. With Luke, I focused on the terror and build-up the terror and what it was that he was running away from and trying to numb. He's petrified of everything, and doesn't understand why he can't move forward.
Mike has said he considered an alternate ending where the siblings never really escaped the red room. What did you think of that?
[Laughs] I mean, it's dark. [Laughs] I can't remember if it was originally scripted, but I remember when I met Mike there were only five or six episodes when we first arrived in Atlanta to start shooting and he explained to us all individually what was going to happen towards the end. He said that there would be a window — I think it was originally a crack in the wall, that the red room was gonna have a crack in the wall — and every hair on my body just stood up. I just thought that is so f***ed up but kind of genius [Laughs]. And then I think he made the decision that it was too cruel and I completely understand.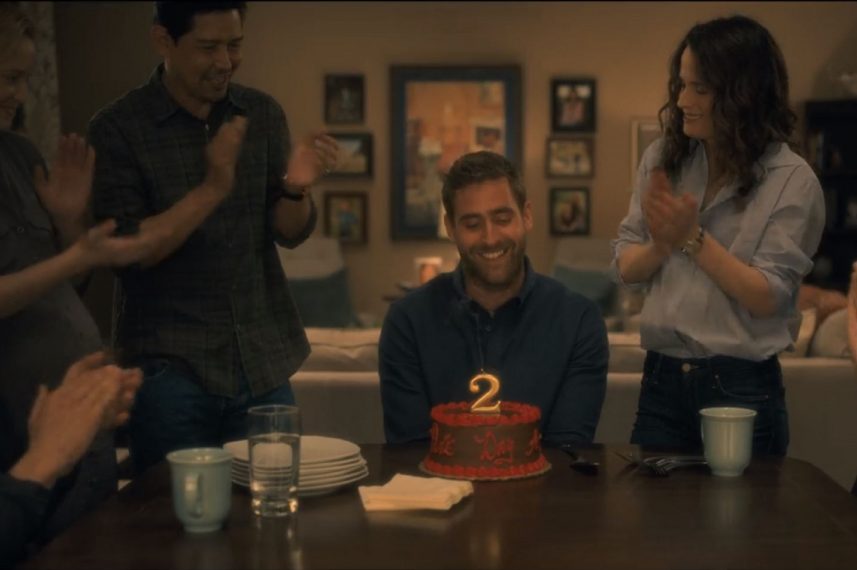 When we were on the press tour, I was under the impression when we saw the end bit of Luke's sobriety we were sat on set and we knew that there was not gonna be a window at the back, and I looked down and Kate [Siegel] said to me, 'Look at the color of your cake, it's red.' And I said, 'Are we still in the..' and she said, 'I don't know.' And then I asked Mike and he said, 'I don't know.' Either way to end it is hugely effective.
Fans have been buzzing about a possible second season, but Mike says the Crain family's story is likely over. Would you be interested in returning to the show in another role (à la American Horror Story) for a possible second season?
I'm so interested to see what happens — if Netflix decides to make another one, what they decide to do, what Mike's ideas are. I think it's the genius of the show. I would love to be a part of it, we'll just have to see.
The Haunting of Hill House, Streaming Now, Netflix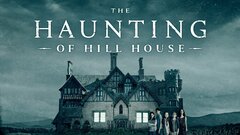 Powered by