Life on 'Mars,' Brotherly Conflict on 'Good Doctor,' Anthony Bourdain on 'Startalk'
A critical checklist of notable Monday TV:
Mars (9/8c, National Geographic): Science and industry are uneasy partners in the fascinating second season of the documentary/science-fiction hybrid, tapping into our very current hopes and fears about colonizing the Red Planet. The action jumps ahead several years to 2042, when the astronaut settlers on Mars receive unwelcome new corporate neighbors, intent on mining the planet for profit. Present-day documentary segments illustrate how similar conflicts play out in the area of Earth most comparable to Mars: the remote Arctic.
See Also
The action jumps ahead to 2042.
It's a big night for Nat Geo, with a new season of Explorer (10/9c) premiering, as host Phil Keoghan (The Amazing Race) traverses "The Mouth of Hell" by venturing inside an active volcano in Nicaragua. And Startalk with Neil DeGrasse Tyson (11/10c) launches its new season on a poignant note, with the host interviewing the late chef/TV personality Anthony Bourdain, discussing the science of food and why different cultures experience flavors in unique ways. Following on that theme, food scientist Guy Crosby (the "Cooking Science Guy") joins Tyson in the Hall of the Universe with chemical scientist Yvette d'Etremont to chew on food topics as they relate to taste and climate change.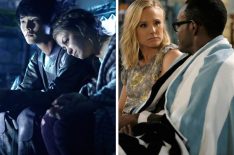 See Also
A look at TV couples who have stayed together even when their worlds were falling apart.
The Good Doctor (10/9c, ABC): TV's most emotionally affecting medical drama presents Dr. Shaun (Freddie Highmore) and Dr. Reznick (Fiona Gubelmann) — both empathetically challenged in profoundly different ways — with a loaded situation when two estranged brothers square off over a life-or-death kidney donation. Claire (Antonia Thomas) has her own issues, when a friend dying of cancer makes a very special request.
See Also
We learned more about her background before becoming a resident.
Inside Monday TV: Still need your Scandal fix and can't get to Broadway to see Kerry Washington in American Son? The Shonda Rhimes melodrama begins a syndication run on Bounce with episodes airing Monday-Friday at 8/7c… Acorn TV streams a third season of the charming Australian dramedy The Heart Guy, in which Dr. Hugh Knight's (Rodger Corser) probation is over, but a family tragedy could keep him from leaving rural Whyhope for Sydney… NBC's The Voice moves into the Live Playoffs, with all Top 24 artists performing on the first night. "Fifth Coach" Kelsea Ballerini makes an appearance… The HBO documentary The Price of Everything (8/7c) delves into the big business and aesthetics of the contemporary art world… PBS's Independent Lens documentary series (10/9c, check local listings at pbs.org) profiles "The Cleaners," otherwise known as the Internet's digital "content moderators," based in the Philippines as they scour the net to remove what is deemed hateful or fake news and images.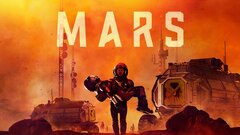 Mars
where to stream
Powered by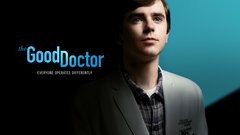 Powered by