'Mars' Season 2 Premiere: Science and Industry Uneasily Coexist
What on earth is happening on Mars, you might well wonder, in the second season of this fascinating hybrid that is part gripping sci-fi drama, part "what if" documentary reflecting our very current hopes and fears about colonization of the Red Planet.
Science and industry uneasily coexist as the action jumps ahead five years to 2042, when the astronaut settlers of the International Mars Science Foundation (IMSF) receive unwelcome new corporate neighbors: a mining colony funded by the for-profit Lukrum Industries. Will exploration — already a dangerous venture — be further imperiled by exploitation of the planet's unknown resources? Count on it.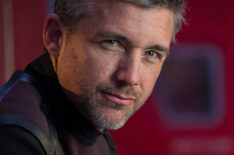 See Also
Hephner is a newcomer to the groundbreaking documentary/drama series for its second season.
Because, as present-day segments illustrate, that's exactly how things have played out on Earth in the area most comparable to Mars, the remote Arctic. There, oil drilling and climate change have resulted in rising sea levels around the globe, and cameras follow Greenpeace activists in what seems to be a futile David vs. Goliath resistance movement.
Back on Mars, the tug-of-war between IMSF (above front, Gunnar Cauthery and Nicholas Wittman as crew members) and Lukrum eventually takes a back seat to the primal struggle for survival. Both sides must work together to restore power after a solar flare, locate the source of a deadly contagion and recover from a devastating "Mars-quake."
Amid all the turmoil and loss, the birth of the first interplanetary baby provides some good news. Now we're really talking life on Mars.
Mars, Season 2 Premiere, Monday, Nov. 12, 9/8c, National Geographic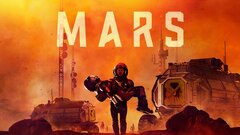 Mars
where to stream
Powered by