Separation Anxiety on 'Crazy Ex,' 'Hawaii' Hits 200 and Goes to the '40s, A U.K. 'Sound of Music' on PBS
A critical checklist of notable Friday TV:
Crazy Ex-Girlfriend (9/8c, The CW): We who treasure this unconventional (to put it mildly) musical comedy are all too accustomed to the feeling of separation anxiety as we watch this final season proceed. Rachel Bloom and the rest of her remarkable cast are likely feeling it even more deeply — which could explain why Rebecca (Bloom) goes into her usual state of self-destructive overdrive when she learns of events that could tear apart her "girl squad" of Heather (Vella Lovell) and Valencia (Gabrielle Ruiz). BFF Paula (Donna Lynne Champlin) has her own issues with goodbyes on the home front, leading to a powerful, and powerfully ironic, mom ballad. Musically, the highlight is an Oklahoma-inspired hoedown parody, in which all of West Covina appears to be urging Darryl (Pete Gardner) and "White Josh" (David Hull) to get back together.
Rodgers & Hammerstein's The Sound of Music (9/8c, PBS, check local listings at pbs.org): The Great Performances presentation of the classic musical, which was shown live to U.K. audiences in 2015, makes a fascinating contrast to the hit 2013 live show on NBC, which launched the ongoing trend of live TV musical spectaculars. Kara Tointon's earthy Maria and Downton Abbey's Julian Ovenden as a dashing Captain Von Trapp share considerable chemistry — certainly more than the wooden Carrie Underwood and stiffly miscast Stephen Moyer could muster on NBC. And there's a warmer intimacy to their acting and singing. And yet a stilted airlessness pervades the show in a truncated rendering that falls somewhere between actual theater (minus the essential live audience) and the more expansive scope of cinema. Face it, the 1965 movie will never be topped.
Hawaii Five-0 (9/8c, CBS): It still has a ways to go to reach the 284 episodes produced by the original series (1968-80), but H50 is looking backwards even further as it marks its milestone 200th episode. When McGarrett (Alex O'Loughlin) looks into a case that his namesake grandfather worked on in the days before Pearl Harbor, the mystery kindles a dreamscape throwback to the 1940s, which means period clothing and music — including a musical performance by Meaghan Rath (Tani Rey) as a swanky lounge singer.
In the Land of Streaming: Top premieres include a second season of the quirky spy dramedy Patriot (Amazon Prime Video), starring Michael Dorman as the hapless U.S. intelligence officer John Tavner. His dad (Lost's Terry O'Quinn) thrusts John into more international intrigue when he's assigned to assassinate a pro-nuclear Iranian politician holed up in a Paris compound. So naturally, he brings his mom (Debra Winger) with him. What could go wrong?
Netflix goes medieval in Outlaw King, a sweeping 14th-century historical drama starring Chris Pine (Kirk in the Star Trek movies) as legendary Robert the Bruce, the Scottish nobleman who led his country to defy the invading forces of England's King Edward I (Game of Thrones' Stephen Dillane)… In advance of Veterans Day, Netflix presents the eight-episode documentary series Medal of Honor, executive produced by Oscar winners James Moll (The Last Days) and Robert Zemeckis, profiling recepients of the military's higheset award for valor. Subjects include veterans of World War II, Korea, Vietnam and Afghanistan.
Inside Friday TV: "I saw other Chinese people," gasps pint-sized census taker Evan (Ian Chen) on ABC's Fresh Off the Boat (8/7c) — and Jessica (Constance Wu) and Louis (Randall Park) are elated to welcome another family of similar ethnic heritage to Orlando. Ming-Na Wen guests as the new mom (with an ER in-joke embedded in the episode), with Reggie Lee (Grimm) as her husband and Jimmy O. Yang (Crazy Rich Asians) as their son… Susan Sullivan (Castle), who's terrific in Netflix's upcoming The Kominsky Method, guests as Kominksy co-star Nancy Travis's mother on Fox's Last Man Standing (8/7c), surprising everyone when she hits it off, perhaps too well, with Ed (Hector Elizando)… Lou Diamond Phillips is back on CBS's Blue Bloods (10/9c) as the despicable Luis Delgado, the cartel hitman responsible for torching Danny's (Donnie Wahlberg) house… HBO launches a second season of the offbeat anthology series Room 104 (11:30/10:30c), where the mood and tone of the episode changes depending on the guest. Back-to-back opening episodes feature Charlyne Yi (House), Tom Lenk (Buffy) and Rainn Wilson (The Office).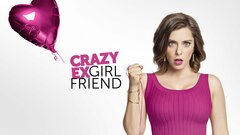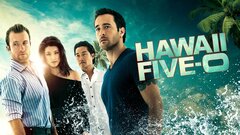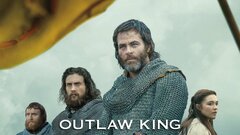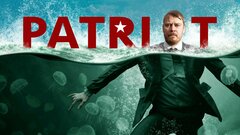 Patriot
where to stream