'Last Man Standing' First Look: Susan Sullivan Guest Stars as Vanessa's Mother (VIDEO)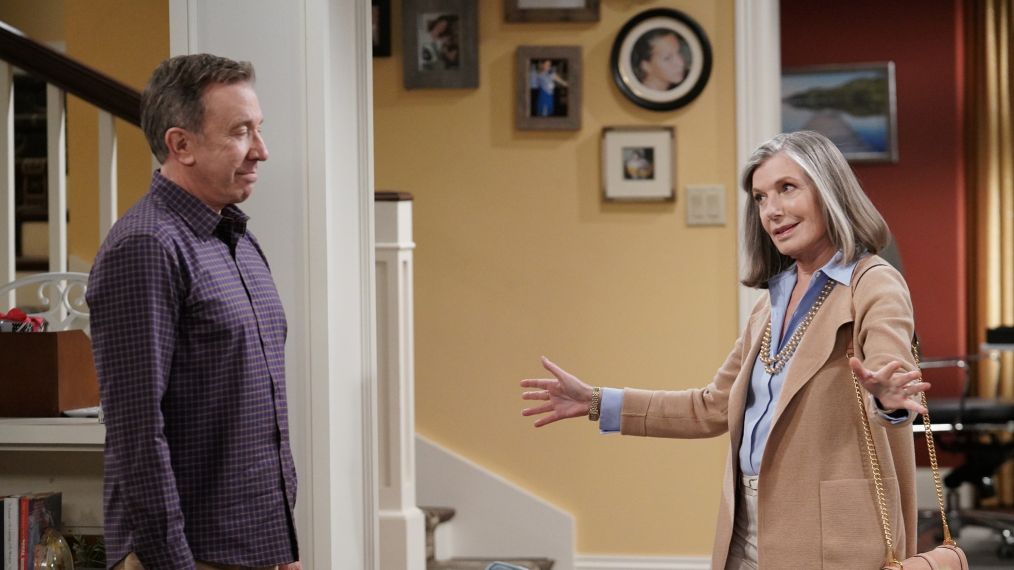 Fox's Last Man Standing is expanding its world with the addition of Vanessa's (Nancy Travis) mother Bonnie in the "The Courtship of Vanessa's Mother," airing November 9.
Castle and Falcon Crest's Susan Sullivan steps in to play Bonnie in the episode, and TV Insider has your first look at the introduction. Vanessa's mom is clearly a sore spot with her, as she openly panics about Bonnie's arrival to Mike (Tim Allen) who's on his way to work.
See Also
The two weigh in on the show's lack of an 'agenda' and how their personal lives impact storylines.
"You can't leave, my mother's gonna be here any second," Vanessa tells Mike as he's ready to walk out the door.
"Why didn't you say so? I'll get my announcement trumpet and I'll blow it right here in the foyer," Mike responds sarcastically.
According to Vanessa, Mike serves as a "buffer" between her and the always-critical Bonnie. But Mike's relationship with his mother-in-law is quite good as he reveals she's one of the few people he likes in the world.
To see the anticipated arrival watch the exclusive clip below.
As for the rest of the episode, Bonnie makes quite the impression on Ed (Hector Elizando) and the two become a little too close for comfort for the rest of the Baxters. Meanwhile, Mandy (Molly McCook) and Kyle (Christoph Sanders) will task themselves with tutoring Boyd (Jet Jurgensmeyer) — yes, you read that right.
Don't miss a single laugh!
Last Man Standing, Fridays, 8/7, Fox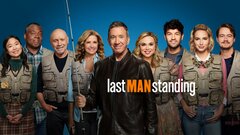 Powered by