'Dirty John's Eric Bana & Connie Britton on How They Transformed Into Real-Life Characters
Love is blind, which is precisely what can make it so dangerous. Bravo's true-crime drama Dirty John, based on a hit 2017 podcast, chronicles the harrowing journey of Debra Newell (Connie Britton), a successful interior designer in Southern California.
When we first meet Debra, it's clear she's beautiful, intelligent and unlucky in romance. After four failed marriages, she's been giving online dating a whirl — and so far it's yielded only duds. No wonder the fiftysomething is instantly smitten with her latest match, John (Eric Bana), an anesthesiologist who sweeps her off her feet. (Two months in, they elope!) "John seemed like a completely believable and grounded partner for Debra," explains Bana, also an executive producer.
See Also
The true-crime tale will shock viewers, the actor hints.
Alas, he proves to be anything but. Turns out John is a sociopath and con man. Does Debra spot any red flags? Oh, sure — like that pesky detail about him being a nurse rather than a doctor. Nonetheless, John manages to talk his way back into Debra's good graces after each lie. To prep for the role, Britton spent time with the real Newell (now 63 and living in Nevada) and notes, "We can all see ourselves in her. This man [was] capable of coming up with an answer for everything."
Shedding further light on why Debra's intuition may be failing her: Her mother, Arlane (Jean Smart), also has a tendency to don rose-colored glasses with men. That isn't the case for Debra's adult daughters, however. From the get-go, Terra (Julia Garner) and Veronica (Juno Temple) let it be known John gives them the creeps. Their reservations land them on his bad side, especially as he comes unglued. Warns Bana, "The John at the beginning and the end are very different."
See Also
Are films the alternative to TV reboots and revivals?
For those unfamiliar with how the story plays out, we won't spoil it. Let's just say it'll involve a bloody climax that's likely to stay with viewers. "I hope this will lead to interesting conversations," Bana says. "This isn't something to process on your own — it's a subject for discussion with a friend over a couple of drinks."
Dirty John, Series Premiere, Sunday, Nov. 25, 10/9c, Bravo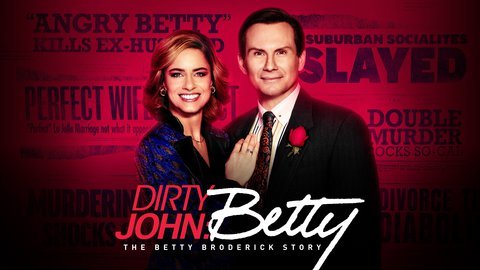 Powered by