Ellen Pompeo: My Skepticism Over 'Grey's Anatomy' Attack Storyline Vanished with Denzel Washington Directing "I was skeptical when they told me that something else catastrophic was going to happen to Meredith," Pompeo says of first reading the script for tonight's midseason premiere. But, she adds, "the fact that Denzel stepped in makes everything OK. It gives everything a justification, because he's such a creative genius that he can get away with anything … I can't say enough about how he inspired me. I certainly gave it more than I usually do for him. I really wanted to inspire him and make him grateful that he came to work with us. I didn't want him leaving here saying, "Why did I go and do that?" PLUS: Denzel's wife is a huge Grey's fan who schooled him on all the characters and storylines.
MTV isn't trying to find the next Kurt Loder, Gideon Yago and Tabitha Soren. But a new effort will try to breathe new life into MTV News with more higher quality content.
Aziz Ansari's Netflix comedy has been renewed for a second season.
Game of Thrones posts more than 20 Season 6 images
The images confirm which characters from Season 5 are still alive, but there are no pics of Jon Snow.
The Pied Piper gang returns April 24.
After celebrating its 50th season, the daytime soap will be back for Season 51.
History's eight-hour remake of the classic '70s miniseries will debut on May 30 across History, Lifetime and A&E. It'll continue through June 2.
The Friday Night Lights alum will play a new trainee from Homeland Security.
Gospel singer and five-time Grammy winner Adams will open the two-hour production.
The Rescue Me alum will play a "charismatic and sexy defense attorney" on the drama pilot inspired by famed criminal defense attorney Mark Geragos.
The agreement comes after a four-year fight over Dish's AutoHop feature.
Julie Plec's medical thriller debuts on April 12, Reign's midseason premiere kicks off April 25 and Beauty and the Beast returns for its final season on June 2.
Kids shows Bob the Builder, Thomas and Friends and Barney are also joining the streaming network.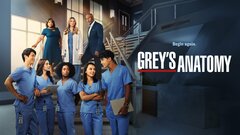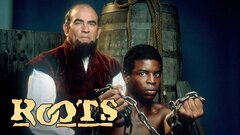 Roots
where to stream