'Doctor Who': Take a Look Inside the New TARDIS (PHOTOS)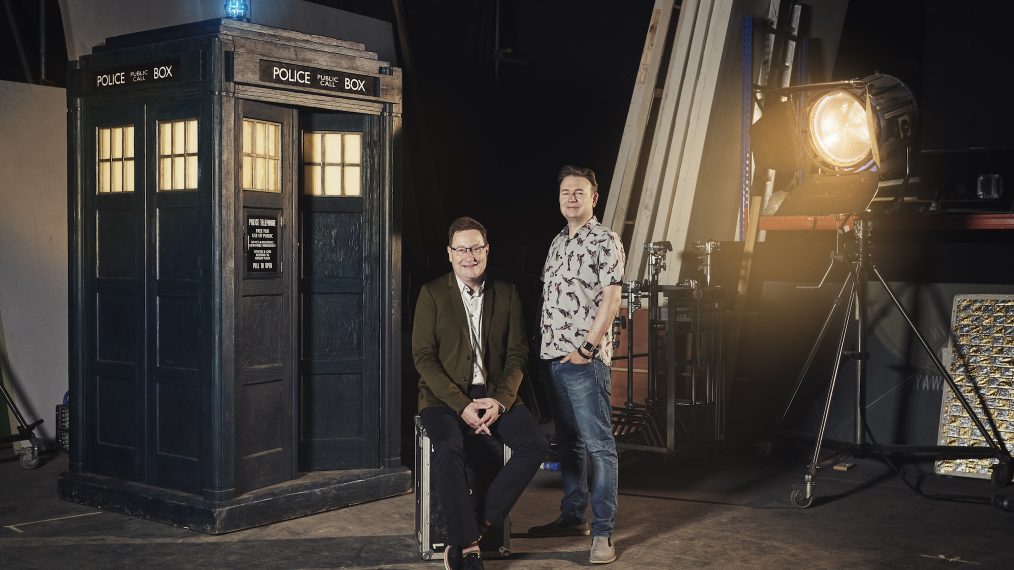 The sci-fi series' No. 13 isn't the only one with a fresh look — her time-traveling police box also got an upgrade. Take a look inside Doctor Who's new ride.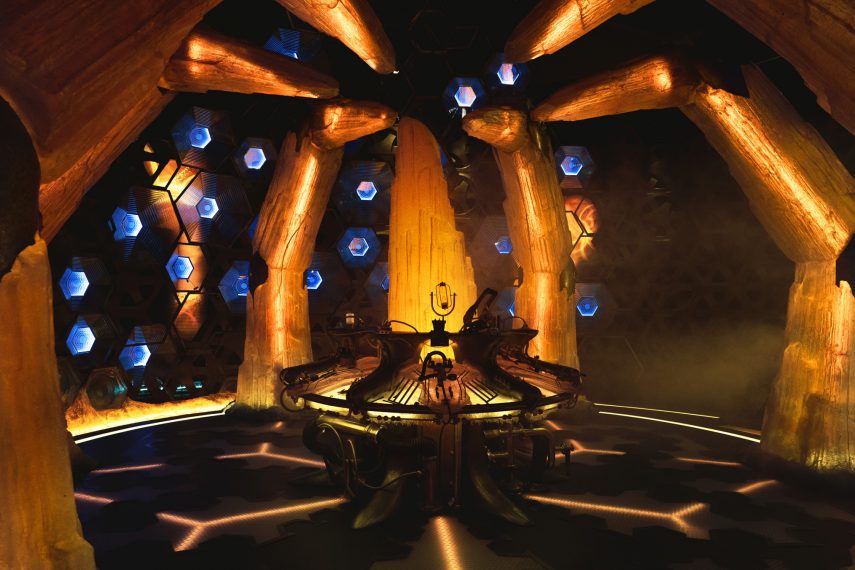 Who's new production designer, Arwel Jones (Sherlock), was inspired by elements of the original TARDIS design from 1963 — namely, the use of circles and hexagons. The clear roundels on the inner wall match those found in the first Doctor's (William Hartnell) ship. And hexagons have been "an integral part of every TARDIS," Jones says.
The Doctor controls everything via a tricked-out console, which has "levels and valves to move, rather than buttons to click," Jones says. "Harnessing energy to travel through space and time is as much art and skill as science." There's even a custard cream cookie dispenser (the treats are star Jodie Whittaker's favorite).
The orange crystals form the skeleton of the interior and give the impression the TARDIS contains "a powerful natural energy," Jones says. Plus, they match the Doctor's new sonic screwdriver (a high-tech, multipurpose tool), which was also designed by Jones.
See Also
Plus, she details what adventures are in store for Season 11.
Jones took the meaning of TARDIS — Time and Relative Dimension in Space — to heart. "I wanted to play with the idea of dimension, that the inside was truly infinite," he says of the 3,700-square-foot set, housed in the show's Cardiff, Wales, studios. He looked to nature for ideas, particularly the phenomenon of crown shyness in trees, where top branches and leaves don't touch and create patterns against the sky "like a canopy, but fractal and irregular."
The TARDIS's floor has pulsing light strips running through it. "If you see it from above, you can follow the power flow through sections of the ship," Jones says. Viewers should expect more surprises, he teases: "The TARDIS is an ever-evolving entity."
Doctor Who, Sundays, 8/7c, BBC America