Buckle up for the Coen Brother's 'The Ballad of Buster Scruggs' Anthology Series on Netflix
Preview
Netflix
Tim Blake Nelson is Buster Scruggs in The Ballad of Buster Scruggs, a film by Joel and Ethan Coen.
The Ballad of Buster Scruggs
Movie Premiere, Friday, Nov. 16, on Netflix

Joel and Ethan Coen, the writer-director brothers behind masterpieces like Fargo and No Country for Old Men, return with a Western conceived as a six-part anthology. The first stars Tim Blake Nelson as Buster, a singing cowboy whose jovial smile belies his deadly gunslinging skills. (Yep, in this violent take on the Wild West, there will be blood and quite a few deaths.)
Other installments star James Franco as a bank robber, Liam Neeson as a traveling showman, Tom Waits as a prospector and Zoe Kazan as a pioneer stranded alone on a journey to Oregon. The final act features an ensemble cast (Tyne Daly, Brendan Gleeson, Saul Rubinek and more) in a witty and tense ode to the art of killing. Which, in some ways, is what this out-there film is all about.
See Also
From the final season of 'House of Cards' to Chuck Lorre's 'The Kominsky Method.'
Frontier
Season 3 Premiere, Friday, Nov. 23, on Netflix

Declan Harp (Jason Momoa, below), the half-Irish, half–Native American hero at the heart of this history of the 18th-century North American fur trade, "is more badass than ever" in Season 3, cocreator Rob Blackie says.
See Also
The actor also revealed he will direct this season.
"He is also taken out of his element, so it's exciting to see how he thrives." Set in Canada, Frontier details Harp's ongoing battle with the despicable Lord Benton (Alun Armstrong) and the Hudson's Bay Company.
"Our heroes will bring the fight to the very doorstep of the HBC, engaging some unlikely allies on the way," says cocreator Peter Blackie (Rob's brother). "The aspirations of several main characters will be realized, but at a great cost. Both beloved and reviled characters will meet their end."
The Final Table
Series Premiere, Tuesday, Nov. 20, on Netflix

MasterChef executive producers Robin Ashbrook and Yasmin Shackleton aimed to create "the biggest cooking competition we could come up with," says Ashbrook. Their battle royal features 12 teams of two internationally known chefs (including Colibrí Jiménez, below) tasked with interpreting dishes indigenous to countries such as Brazil and India.
"Nobody leaves this show because their chicken isn't cooked," notes Ashbook, who says it's the foreign cuisine threat that sticks a fork in the high-caliber competitors. "They have to master foods that they may have never experienced in their own work."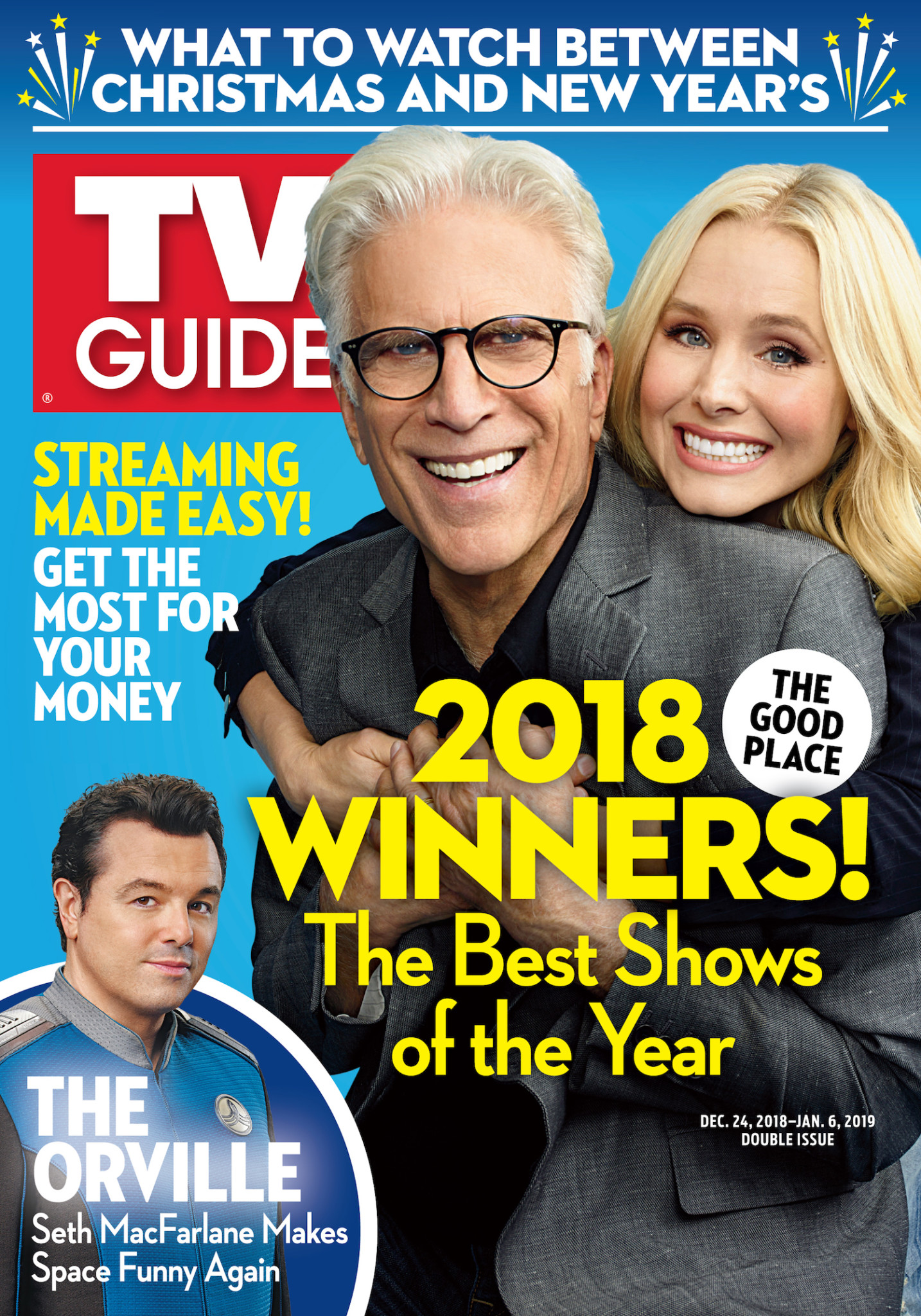 This article also appeared in the Nov 12 - Nov 25 issue of TV Guide Magazine.