'9-1-1' Star Ryan Guzman on Eddie's Blast From the Past, the Buck Bromance & More
Things go bump in the night during this week's episode of 9-1-1, but ghosts aren't the only thing the first responders are facing in "Haunted."
Ryan Guzman's Eddie Diaz will face some challenges outside of work in one of his most important episodes to date. So what's ahead for the team's newest firefighter?
Guzman is sharing that with TV Insider, along with his thoughts on Eddie's bromance with Oliver Stark's Buck and how playing a father on-screen has influenced him as he prepares to be a father in real life.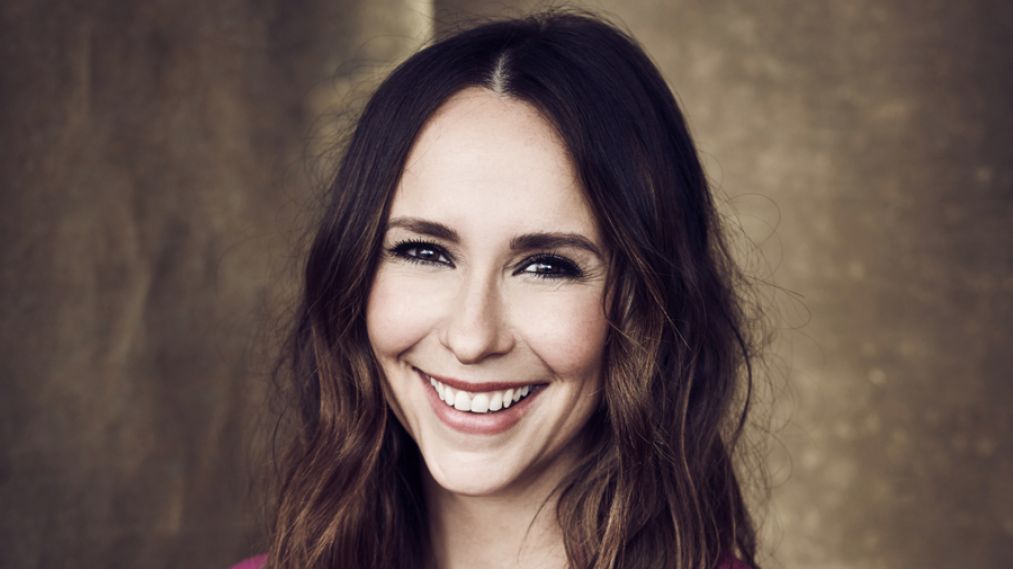 See Also
The actress also reveals if she's open to a 'Ghost Whisperer' reboot.
This episode looks kind of spooky, what kind of haunts will Eddie face?
Ryan Guzman: Eddie faces some ghosts of the past that he thought he could overcome. So for the most part in this episode, he'll have to relive certain things that he thought could just be forgotten about and overlooked. He's trying his best to now deal with this past now in the present and do his job at the same time.
What sets this episode apart from the rest?
Without giving away too much, it's the relationships that are found in this episode. I think it's very relatable to a lot of people that are dealing with either grieving over someone being in their life that they didn't want to be in their life or someone that they've lost. So I think with Eddie, it's more so trying to wrap his head around a life that he's already started to get accustomed to and now a wrench has been thrown in and things are changing once again.
See Also
Plus, learn about Jennifer Love Hewitt's character joining the team in Season 2.
Would you say this episode is a turning point for your character?
I think it's a real point to see what kind of guy Eddie is. I feel like it's very easy to make Eddie seem as if he's the wonder boy and he always does everything correct and right. But I also think that there's an opportunity within this episode to really see that there's flaws in this character that we haven't really addressed yet. And those flaws happen to make him end up where he is right now as a single father and trying to hold up his head above water while treading. He's got a lot on his plate already and, for the longest time, he thinks he can take it all on himself — util Carla's (Cocoa Brown) brought into his life and that gives him breathing room. But now, with a new addition into his life, we'll see how he acts.
You're new to the team this season. What was it like joining this incredible cast?
These guys have been incredible from the day that I met them. They've always been inviting and very welcoming, no one has any egos, no one is telling other people what to do and what not. With an already solidified cast, you never know what you're walking into, so I'm just very happy that the cast and crew are now inviting me in. We are one family, and it shows on-screen. We really get along, we really hang out with each other outside of set, and we're really invested in each other's lives so we want to see each other succeed.
You play a father on the show. Is it helping you prep for your upcoming real-life duties?
[Laughs] Yeah, yeah. As soon as I had the first scene with Gavin [McHugh], who plays my son Christopher, I couldn't help but think about the day that I get to walk my own son to school. That started getting me into the scene and at one point in time I just… I lost it. I was like 'Oh my god, I can't wait for this to actually happen in real life.' I'm super excited.
Eddie's son has cerebral palsy. Why do you think it's important to showcase this for your character and on TV in general?
I think the whole message in this is not to see that there's somebody with cerebral palsy in the show, it's more so that this person doesn't let that affect them in the way that we would think that it should. It's not stopping Gavin from enjoying life, it's not stopping him from doing the day-to-day tasks. And, in many ways, he's inspiring me along with millions of other people to really see the simple things in life and let those drive you to be happy. I just find myself just in awe of the kind of power and willpower he has.
See Also
Murphy's moving onto streaming but not leaving network TV behind either.
People seem really excited by Buck and Eddie's bromance. Did that surprise you?
[Laughs] Oh yeah, that's the ongoing conversation that Oliver [Stark] and I always end up talking about — we'll start sending pictures around of people that have tweeted us or Instagram us and be like, 'Have you seen this on yet?' And, in fact, there was one video where they took a bunch of pictures of me my fiancée and, in the middle of the video, they scribbled out my fiancée's face and put Buck's in [Laughs].
So, we were having fun with it, we were laughing about it but… I don't think we ever thought that it was gonna grow to where it is now. I think we just thought, 'OK, these guys are going to get along and they're going to become best friends.' But this whole bromance thing and the brothers feel is all new that we didn't expect.
I love how Buck is always there for Eddie! First driving him to see his son after earthquake and now going with him to the hospital! #911onFOX pic.twitter.com/z1aGW1qrh5

— Oliver Stark (@oliverstarkk) October 9, 2018
You work with Ryan Murphy on the show, and he's known for carrying over talent from show to show. Is there another one of his projects you'd like to join in the future with him?
Who knows! I mean, I don't like to speculate too much into the future, but if Ryan Murphy decides that he likes my acting and he wants to see me in some crazy roles — I'm all about pushing the boundaries, so yeah, whatever fits. American Horror Story or whatever he'd like, I'm not opposed to it.
What can we expect from your character as the season progresses?
I would like to see a little leap or dive into [Eddie's] past relationships and why he is the way he is, which I think we'll find out a little bit more throughout the season. I think, for now, we're going to have to just wrap our heads around how is he going to react to love. Is he done with it? Is he focusing all of his love toward his kid and his job? Where's he going to go with that? I think that'll be the biggest task for him.
9-1-1, Mondays, 9/8c, Fox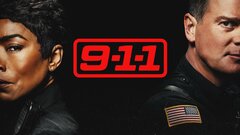 9-1-1
where to stream
Powered by