'Days of Our Lives' Is Getting a Podcast! NBC Launches 'Inside Salem'
Days of Our Lives fans are getting an extra special treat this fall with the expansion of their beloved series via a brand new podcast.
NBC has officially launched Inside Salem: Days of Our Lives Podcast as a companion to the long-running daytime drama. Debuting October 26 through NBC and fully October 29, the bi-weekly podcast serves as the official platform for die-hard fans to hear from the people behind the show.
Inside Salem: Days of Our Lives Podcast will provide fans with exclusive, up-to-date content, including interviews with the cast and producers, as well as behind-the-scenes set visits hosted by the show's digital producer, Michael Fairman. The podcast launches on the NBC App and NBC.com on October 26, but goes wide across all podcast platforms on Monday, October 29.
With each episode clocking in at a half-hour, those who check the podcast out on NBC.com and the NBC App will be provided with official show photography to accompany the audio of the podcast episode. Set to feature in the premiere are Rob Scott Wilson (Ben Weston), Mary Beth Evans (Kayla Brady), and James Reynolds (Abe Carver).
Entering its 54th season this fall, Days of Our Lives has made a lasting impact on viewers by bringing the stories of those living in the fictitious Midwestern town of Salem to the screen. To listen on the NBC App, you'll have to choose based on the device on which you're listening. For a desktop device click here, and for a mobile device click here.
It's definitely an exciting chapter for fans of Days! Don't miss out Fridays with NBC.com or the NBC App, and Mondays everywhere else.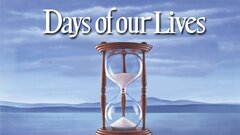 Powered by