'Days of Our Lives' Star Paul Telfer on Xander & Kristen Teaming Up to Create Havoc for Brady
Days of Our Lives specializes in bad boy hotties better than any other soap opera does!
Case in point: Paul Telfer is back as Xander Kiriakis, who wears wicked grins and muscle t-shirts better than most. We're supposed to hate the guy but he makes that difficult as he plays tormentor to Nicole (Arianne Zucker) and Eric's (Greg Vaughan) wrestling buddy opponent with such charming glee.
Telfer recently chatted with TV Insider about reprising Xander, his run as Hercules in the 2005 mini-series, his pushup challenge to fellow Scotsman Sam Heughan (Outlander), and meeting the toughest woman in daytime. No, not Kristen (Stacy Haiduk) — Judge Judy! Read on to get the scoop.
See Also
The focus might be on the 2018 primetime awards right now, but we already have our picks for 2019's soap set.
TV Insider: Xander shot Marlena (Deidre Hall) while trying to take out Eric! What did you think of that plot twist?
Paul Telfer: It's always fun to be gone for two or three months, get the call to come back, and then, sit and wait for the scripts. I say, 'Of course! I love going back.' There's always a moment of excitement plus trepidation when I crack open the first script of a new stint. Mostly, it's fun to see who else is back. 'Oh, great I get to see so and so again!'
Do you have fun playing Xander?
Totally. That's the whole trick, I think, with the character. It's all about manipulation and setting up these big crescendos of positive and negative emotions. Xander's a great catalyst for bringing things out in other characters. The writers used the fact that he was this black sheep as a way to poke holes in a lot of the super-structure of hypocrisy in those families that pretend to still be good. All the characters have these dark pasts. Everybody on the show has done something terrible at some point. When villains like Xander or Clyde [James Read] come in, we say, 'Well, you're all terrible. Who are you to judge me?'
There are things Xander seems to know about other people's lives that make me ask how does he know that? I can justify that by thinking he's making stuff up and seeing if it lands or he's a borderline self-defeating criminal mastermind. He's like Loki in The Avengers. He comes in, causes trouble, makes a mess, and then goes away.
Xander is up to no good. #DAYS pic.twitter.com/1fq78UOt2m

— Days of our Lives (@nbcdays) October 9, 2018
The Kiriakis family tree has many branches. Was it ever floated by you to come back as a relative of Xander's, someone less of a bad guy?
When I first came on, I was actually playing a henchman to Victor (John Aniston) for six episodes. I was content. I thought I'll do six episodes a month, get my medical insurance, and do other things. For some reason, they saw some potential and expanded the role. I was hesitant because I hadn't done daytime for any length of time, but after the first six shows I found that I really liked it. I like the whole gang. I trust them to give me something crazy to do and, I guess, they trust me to do it in a way that won't obliterate the character.
When all the evil's been brought to daylight, everyone knows it is Xander. I've talked to the other actors about how I'd do all this and not be hated. Ari [Zucker] and others would say, 'Here's a list of all the terrible things I've done.' That put my mind at ease. The trick is to be interesting and to have fun. They don't need you to be a good guy. They need you to be interesting.
When Bae met Bae… #days pic.twitter.com/jrusHhL9p6

— Ron Carlivati (@carlivatiron) October 10, 2018
Xander's getting into cahoots with Kristen – this is the greatest villain team up since the Joker and the Catwoman got together!
[Laughs] I knew of the Kristen character when Eileen [Davidson] played her. It looked like our characters would always be a good match. Stacy had been on two or three weeks before I returned. She was already up to speed and everyone was confident that she'd do a great job, which she is. It's always fun to be the new kid in class, which I do feel like I am since other actors have been there for decades. To work with another 'new kid' has been great. Sometimes Kristen's crazier than Xander is. I had an absolute blast working with her. She's amazing.
Is Days your first soap?
Yes. I'd never really been exposed to American soap operas other than how they've been presented in media. Not always flattering, but not always inaccurate either. My first exposure to U.S. soaps was in the film Mr. Mom in which Michael Keaton played a stay-at-home-dad [and watched The Young and the Restless]. At one point, he imagines himself inside the soap opera. They pretty much nailed it, the melodrama with a twinkle in the eye. I didn't think [daytime] was something I was well-suited to, but that turned out not to be the case when I finally went ahead and did it. I took a swing at the material and [Laughs] if nobody told me to stop, I felt it was working!
The big thing I realized is the vast majority of the audience that's survived along with the show are so savvy. They totally understand and make allowances [given the surreal situations characters are in]. In fact, that's kind of the appeal. [Soap opera fans] seems similar to how pro wrestling fans are in that they're in on the joke. Soaps are about raw emotion. I have a huge amount of respect and sympathy for what the writers have to do and the speed in which they have to do it in!
See Also
The actor also weighs in on if the former serial killer is truly reformed.
What keeps you busy in between Days stints?
A few things. The big thing I did recently was I got some money together to get one of my scripts produced. A bunch of friends and myself went up to Northern California and shot this really nasty little thriller, Green Fever, I co-wrote. We just finished the edit on it. It came on really well. We're starting to get it out to festivals and getting it bought. I'm really proud of it. It's about a bunch of robbers taking down a weed farm. I play a super evil character in it. I go from playing Xander to R-rated evil. I put a twinkle in my eye when I play Xander. On this, I'm a lot creepier and scarier. I'm a creepy ex-con with a tattoo in my face.

You challenged your pal Sam Hueghan (Outlander) to a push up challenge on Instagram. How'd that come about?
I'd been asked to do the push up challenge by a friend of mine who's former military. It's to [bring awareness] to PTSD. Sam runs marathons and does all these fitness challenges. The one thing I have on him is that I'm a little bit stronger than him so whenever I've got an excuse to say I can do more pushups than this guy I'll try to poke his cage a little bit. He hit me back trying to get me to do his thing, but I'm said, 'No, I'm not going to run a marathon!' [Laughs]
How did you happen to cross paths with Judge Judy?
Carmen [Cusak, my wife, an actress/singer] and I are huge fans of hers. When we started dating, we watched Judge Judy together. It was one of the first bonding things we had together. We think Judge Judy is terrific. Carmen was in Los Angeles doing [a stage production of] South Pacific, and I believe Judge Judy had either seen the show or someone on her staff did and they reached out [to us] asking if we wanted to come to a taping. We said yes and got the full VIP treatment. They gave us plum seating and we can be seen on air during the episode. After the first case, we met Judge Judy and she was so lovely, especially to Carmen about her performance.
View this post on Instagram
You played Hercules back in 2005 in a mini-series on NBC. What was that like? Have you ever gone out for any big super hero roles?
[Laughs] I was up for all of them! I got very close to playing Superman in the original Justice League [movie] that never got produced with different directors. Hollywood's crazy. I did Hercules and before that Spartacus, not really superheroes but there's crossover. I feel lucky to have done it back then because back then we didn't have green screens. Today, those productions would be done [with special effects]. When I did those movies [special effects] were in their infancy compared to today. We'd have to actually go up the mountain and I'd climb up it and we'd shoot there. I'd have to get in the lake. You really got to go out and do the physical filmmaking. I think all those guys in [today's movies] are wonderful actors! I'd love to play one of those roles!

Days of Our Lives, weekdays, NBC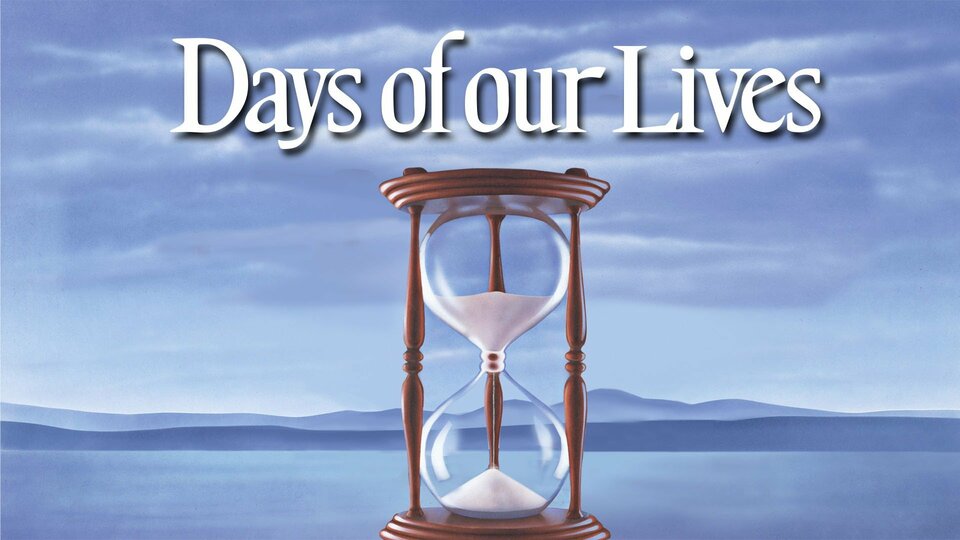 Powered by