Starz Announces 'Outlander' Return Date, Releases Teaser Art
Starz' popular time-travel drama Outlander will be back on Saturday, April 9, at 9/8c. For Season 2, the series will be based on the second of eight books in Diana Gabaldon's Outlander book series, entitled Dragonfly in Amber.
PHOTOS: 7 Romantic Scenes From Season 2
The network also released a first look at the teaser art for the new installment, pictured below. The Frasers, Claire (Caitriona Balfe) and Jamie (Sam Heughan), are now in Paris, with the art depicting them on the steps of Versailles (accompanied by an appropriately French phrase, "Vive les Frasers").
According to Starz, "instead of swords and guns, they're armed with political savvy and the finest 1700s Parisian fashion as they embark on their new mission—infiltrating the French aristocracy and rewriting history." Jamie, in particular, is almost unrecognizable without his weathered kilt and tussled locks (but surely still attractive to the ladies).
This season's focus on "rewriting history" means Claire (with her knowledge of the future) and Jamie will attempt to stop the Battle of Culloden and prevent an uprising that will end Highland life. But the mission will test Claire and Jamie's bond, and the couple will face challenges that start to weigh on their marriage.
Other characters appearing this season include Jamie's cousin, Jared (Robert Cavanah), a local wine merchant, and Prince Charles Stuart (Andrew Gower), the leader of the Jacobite rebellion Claire and Jamie are trying to infiltrate.
RELATED: Outlander Has Cast Brianna
Outlander, Season premiere, Saturday, April 9, 9/8c, Starz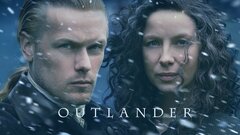 Powered by