'Outlander' Has Found Its Brianna!
Outlander fans' long international nightmare is finally over.
Starz just announced that Sophie Skelton has been picked to play Jamie and Claire's adult daughter, a role so intensely anticipated and debated that viewers created the hashtag #BreeWatch to monitor any and all activity on the casting front.
Described as "strong-minded and intelligent beyond her years," Brianna is set to factor mostly in the later parts of Season 2 when the show turns its focus to the 1968 storyline from Diana Gabaldon's second novel in the series, Dragonfly in Amber. Before that, Jamie (Sam Heughan) and Claire (Caitriona Balfe) will be busy with their new lives in 1700s France, where they must contend with a rising rebellion, French society and the effects of their time-traveling on the course of history. In between, of course, there will be all new levels of steamy sexiness between the pair to keep diehards quivering in their kilts.
The UK-born Skelton has previously been seen on the long-running BBC medical drama Casualty and CBBC's comedy So Awkward. Her casting follows the news that Richard Rankin (From Darkness) would be joining the series as Roger Wakefield, the adult son of Reverend Wakefield (James Fleet)…and Bree's future husband. Which means we now have two hot couples to tune in for.
Outlander's second season premieres in April on Starz.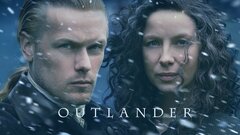 Powered by