'Outlander' Season 2 Will Have Blood, Backstabbing and a 'Deceitful' Jamie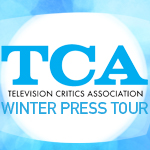 Star-crossed lovers Claire (Caitriona Balfe) and Jamie (Sam Heughan) faced many challenges in Outlander's first season, but Jamie's brutal late-season torture/rape at the hands of Black Jack (Tobias Menzies) put the couple through their biggest test to date.
Though Claire was able to get through to her husband when he was at his lowest, and the light at the end of the tunnel came in the form of Claire's unexpected pregnancy, the lingering effects of the attack will be explored in the Starz drama's sophomore season.
RELATED: 7 Super Romantic Scenes From Outlander Season 2
"It certainly played out in Season 2," Heughan said during Outlander's Television Critics Association panel. "It's not the primary focus of the season; obviously we go to Paris for this mission [to stop the Battle of Culloden]…[but] Jamie is still affected by the trauma."
But there will be a shift: there is "a revelation brings him out of himself…brings out the old Jamie," Heughan teased. "Eventually, he puts his whole body and soul into this mission."
As Jamie settles into his task, "Claire's pregnancy is a thread [this season]," showrunner Ronald D. Moore noted. "How it affects their relationships, and her own role in the plot with [infiltrating] the Jacobite [rebellion]."
[jwplatform 8iBhatXE]
Video: The Outlander Leads Talk Becoming Parents in Season 2
Their new Parisian home base has led to a number of changes for the show. Balfe praised season 2's fashion as "so sumptuous," and Heughan teased "new enemies and new allies" will pop up.
"Season 2 has been about discovering a side of a character I didn't know was there," Heughan said. "He's learning to be deceitful…there's a side to him I didn't know existed." Added Balfe, "The difference with this season is, there is time to be in one place and contemplate. Things are sitting a lot more…I feel like I've gotten to know [Claire] a lot more."
And with the characters far from Scotland—for now—the way they go about fighting is different than the tactics seen in Season 1. "It's more politics and backstabbing and poison," Sam said. "It's more hidden. There's a lot of politics at work…[but] we certainly do go back to Scotland with the mud and blood and gore."
The Outlander Season 2 teaser critics were shown pre-panel hinted that Claire will take her own trip during the season: back to the future, where she's reunited with her husband, Frank (Menzies).
When Claire first arrived in 1743, her love for Frank colored the way she, initially, saw Black Jack. But now that she's experienced how atrocious Black Jack could be, "I think when she goes back, there's also that reverse thing that when she see Frank; she can't help but see Black Jack," Balfe noted. "She's definitely not the same woman that left."
Check out a featurette for Outlander season 2 below.
Outlander will return in April 2016.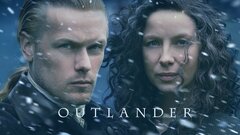 Powered by