World Series 2018 TV Schedule: Dodgers vs. Red Sox
The Boston Red Sox and Los Angeles Dodgers are two storied franchises, but they've faced each other only once before in the World Series, way back in 1916.
After a dominant regular season, the AL champion Red Sox are rested and ready after a five-game ALCS win over the Houston Astros. The Los Angeles Dodgers needed a full seven games to get past the Milwaukee Brewers in the NLCS.
Two historic clubs meet in the Fall Classic. #WorldSeries pic.twitter.com/webfzxDZ0b

— MLB (@MLB) October 22, 2018
Fox has exclusive coverage of the 114th World Series beginning with Game 1 at Boston's Fenway Park on Tuesday, October 23. The Red Sox have home-field advantage in the best-of-seven-game series by virtue of their better regular-season record. Game 7, if necessary, is scheduled for Oct. 31.
Joe Buck calls the World Series for Fox with analyst John Smoltz. Reporters are Ken Rosenthal and Tom Verducci. Fox's pregame and postgame studio show is hosted by Kevin Burkhardt and features analysts Alex Rodriguez, David Ortiz and Frank Thomas. Dontrelle Willis joins the group as a pitching analyst.
See Also
Week by week NFL matchups for the 2018 season
2018 World Series TV Schedule on Fox
Boston Red Sox (AL) vs. Los Angeles Dodgers (NL)
All Times Eastern/Central.
Tuesday, October 23: Game 1: Los Angeles at Boston, 8:09/7:09c
Wednesday, October 24: Game 2: Los Angeles at Boston, 8:09/7:09c
Friday, October 26: Game 3: Boston at Los Angeles, 8:09/7:09c
Saturday, October 27: Game 4: Boston at Los Angeles, 8:09/7:09c
Sunday, October 28: Game 5*: Boston at Los Angeles, 8:15/7:15c
Tuesday, Oct. 30: Game 6*: Los Angeles at Boston, 8:09/7:09c
Wednesday, Oct. 31: Game 7*: Los Angeles at Boston, 8:09/7:09c
*If Necessary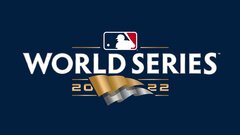 Powered by