All About 'Frankenstein,' 'Manifest' Spends Time With the Others
A critical checklist of notable Monday TV:
The Strange Life of Dr. Frankenstein (8/7c, TCM): In a night devoted to "200 Years of Frankenstein," Turner Classic Movies presents a new documentary exploring the themes within Mary Shelley's influential novel, first published in 1818, and adapted numerous times for film and TV. The best-known "Creature" is unquestionably Boris Karloff's iconic portrayal for the fabled Universal monster movies of the 1930s. His final performance in the role, 1939's Son of Frankenstein (9/8c), teams Karloff with fellow Universal horror star Bela Lugosi as maimed henchman Ygor. (Lugosi would eventually fill Karloff's giant shoes as the monster in 1943's Frankenstein Meets the Wolf Man.) Stay up for Hammer Films' adaptation, 1957's The Curse of Frankenstein (midnight/11c), with Peter Cushing as the mad baron and Christopher Lee as the monster.
See Also
TV celebrates the spook-tacular day.
Manifest (10/9c, NBC): One of the speculative drama's more intriguing angles involves those who didn't get on Flight 828, including Grace Stone (Athena Karkaris) and daughter Olive (Luna Blaise), who took the original flight and were separated for five-and-a-half years from dad/husband Ben (Josh Dallas) and Olive's twin, Cal (Jack Messina). The best parts of this episode explore how Grace and Olive moved on from grieving to let Danny (Daniel Sunjata) into their lives, and how Jared (J.R. Ramirez) got over the loss of almost-fiancée Michaela (Melissa Roxburgh) with her BFF Lourdes (Victoria Cartagena). In the present-day storyline, Ben and Cal are inadvertently caught up in the search for stowaway Thomas (Sheldon Best), when Ben keeps hearing the words "It's all connected" and tries to ignore it. By now, he should know better.
See Also
The mystery drama's freshman season will now have 16 total episodes.
The Real World: Two hard-hitting documentaries give voice to women who have survived the worst that history has to offer. HBO's Stolen Daughters: Kidnapped By Boko Haram (8/7c) follows some of the 82 Nigerian school girls released in May 2017 after three years of captivity in the Sambisa forest by Boko Haram insurgents. From PBS's POV series, The Apology (10/9c, check local listings at pbs.org) sheds new and disturbing light on the plight of some 200,000 "comfort women" kidnapped from Japanese colonies between 1931 and 1945 and forced into sexual slavery by the Imperial Japanese Army. The film depicts the journey of three survivors who, 70 years later, tell their stories while waiting for an official apology from the Japanese government.
See Also
The new series is slated to premiere in Spring 2019.
Inside Monday TV: The fourth season of The CW's DC's Legends of Tomorrow (8/7c) gets underway with demon hunter Constantine (Matt Ryan, reprising his role from the short-lived NBC series) joining the time-tripping crew… Bravo sends big-city exhibitionists into small-town Kansas to work alongside rural peers in the four-part "event" series Welcome to Waverly (10/9c, through Thursday) to see if citizens of very different backgrounds can coexist and see past their preconceived attitudes… Anthony Atamanuik reprises his broad impersonation of the president in Comedy Central's half-hour mockumentary A President Show Documentary: The Fall of Donald Trump (11/10c), pretending to look back at the current administration from 2030. Once again, Peter Grosz co-stars as sidekick/veep Mike Pence, Kathy Griffin spoofs Kellyanne Conway, Mario Cantone takes on Anthony Scaramucci and Happy Endings' Adam Pally is Donald Trump Jr.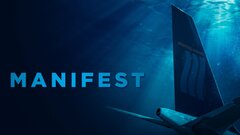 Powered by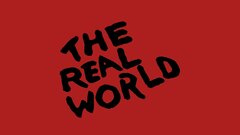 Powered by