MTV Rebooting 'The Real World' on Facebook Watch
The Real World lives on.
The MTV reality TV series is heading to Facebook Watch after MTV and Bunim-Murray Productions struck a deal for three new seasons to be filmed in countries such as U.S., Mexico, and Thailand.
The show is being "reinvented," has a new title — MTV's The Real World — and is set to premiere in Spring 2019.
The groundbreaking series originally debuted in 1992 and ran for a staggering 32 seasons with little change to its original concept — seven strangers from different walks of life, beliefs, and backgrounds live together in a house with cameras documenting their every move.
The tagline "people stop being polite and start getting real" couldn't be more true. The people on the show dealt with issues such as alcoholism and drug use, and battled with each other over differences of opinion on race, religion, and sexuality.
The most recent season aired in 2016 and was titled Real World Seattle: Bad Blood.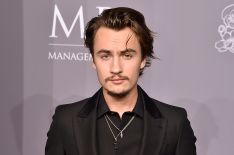 See Also
Plus, other cast members announced.
"The Real World made history as the world's first original reality show and trailblazing social experiment — and we're thrilled to reboot the show for today's audiences — representing and amplifying the real life, real people, real places and real social tensions of each country," said Facebook content executive Matthew Henick.
MTV president Chris McCarthy added: "MTV's The Real World helped to define a generation and created a new genre of television with a simple yet powerful idea of connecting people from wildly divergent backgrounds to find common ground on the issues that often divided them. By partnering with Facebook Watch and BMP, we have the opportunity to impact culture and create a new genre of television all over again, while engaging the next generation of content consumers around the world."
Watch the first 10 minutes of the first 'Real World' episode below:
MTV's The Real World, Spring 2019, Facebook Watch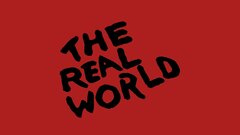 Powered by