Jessica Lange's 'American Horror Story' Moment & More From 'Return to Murder House'
If fans of American Horror Story thought last week's "Boy Wonder" episode was great, then they were certainly in for the treat of all treats with this week's Sarah Paulson-directed "Return to Murder House."
Traveling back to where it all began, Madison (Emma Roberts) and Behold (Billy Porter) are on a mission to learn about Michael Langdon's (Cody Fern) early days. The objective brings fans back to Season 1's Murder House, where a familiar cast of characters are still dwelling in their purgatory-like state.
Of course, all of the favorites were present for the big crossover, but none as highly-anticipated as American Horror Story vet Jessica Lange who hasn't appeared on the anthology series since Season 4's Freak Show. We're breaking down her return and more of the episode's biggest moments below, but beware of some crazy spoilers ahead.
The First Apparitions
At the beginning of the episode when Madison and Behold first arrive at the house, they cast a spell to uncover the invisible spirits dwelling inside. After doing so, they discover Ben (Dylan McDermott) and Tate (Evan Peters) during a "therapy session." Of course, Madison was quick to announce her presence when she interrupts their discussion and tells them what her and Behold are doing in the house — trying to find out answers about Michael Langdon. Both Ben and Tate remain mum on the matter, unwilling to discuss the situation any further in that moment. It's the first time we see any characters from the first season of the series.
It's Constance Langdon's House
And she doesn't "spill the tea for free." When Madison and Behold meet Jessica Lange's character, we're introduced to a spirit version. Constance was still alive when Murder House wrapped, so it's clear that a lot has gone down since we last saw her. In order for Constance to speak about her grandson — something her friend Billie Dean Howard (Sarah Paulson) objects to — she requests that the witches remove maid Moira O'Hara from the house.
Once they've completed that task in a satisfying manner, moving Moira's bones to her mother's grave, they begin grilling Constance for info. She spins a tale of evil and murder as Michael has had a knack for killing basically since he was born. She tells them of how it began with small creatures and eventually over time escalated to humans. Michael also aged about 10 years overnight, his evil impulses causing more harm to his adoring grandmother than not. When she decides that she can't save or change him, she chooses to kill herself — a cocktail of Crown Royal and pills do the job, sealing her fate within the confines of the home.
She knows her grandson better than anyone else, but when he comes to find her dead in the home one spirit decides to reveal himself — Ben.
Ben's Sorrow
Reaching out to Michael like a father, Dr. Ben Harmon studied the boy and engaged in father-son activities, despite the fact that Michael isn't his actual son. The therapist felt a paternal instinct towards the boy, but that quickly turns when he discovers Michael's affinity for dark things like Tate's rubber suit — and then when he kills the newly-moved-in residents. Much like Constance, Ben couldn't deny the darkness he saw in Michael, so he parted ways with him as well.
Vivien's Tale
When Madison freaks out about the things they've learned about Michael, proclaiming a need to get rid of him, Vivien (Connie Britton) finally appears. She says it won't be that easy for her to finally face her husband for the first time in a while. Things cooled between the pair due Ben's bond with Michael, as Vivien hated him. Vivien observed Michael's abnormalities and the eventual arrival of a satanic trio, who helped reveal Michael's true nature to himself.
When this change takes place, Vivien attempts to kill Michael, but his powers manifest in a fiery wall before she can reach him and Tate has to save her. She tells Madison and Behold that Michael isn't the son of Tate or Ben, but the evil energy of the house.
Madison the Matchmaker
In a lighter moment — and in an uncharacteristic move — Madison helps Violet (Taissa Farmiga) see the truth about her and former flame Tate (Evan Peters). Violet sees the purer side of things once Madison points out that the evil was tied to the house and not the person, and they make up, leaving the tortured characters with a happy ending.
Special Guest Appearances
There were some surprise faces that popped up in the episode, including Naomi Grossman who has appeared on the show as Pepper in the past. Also, we saw Mena Suvari as Elizabeth Short, and the devil himself during Michael's Black Mass.
Of course, fans should keep in mind that all of these events took place prior to the apocalypse, so what's next? Hopefully, we'll be treated to the moment when Madison and Behold reveal what they've learned with Cordelia (Paulson). Until then, fans can indulge in all of the nostalgic moments because there were more than enough in this landmark episode.
American Horror Story: Apocalypse, Wednesdays, 10/9c, FX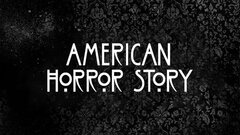 Powered by
Powered by