'Single Parents' Gets Full-Season Order — Find Out Who's Guest-Starring Next!
ABC's new comedy series, Single Parents, is have an exciting freshman season.
Not only did it just get a full-season order by ABC for 22 episodes, it's also ranking as the No. 2 new comedy among adults 18-49, after debuting in its time slot post-Modern Family. The series, co-created by New Girl creator Liz Meriwether and executive producer J.J. Philbin, follows a group of single parents who are trying to balance their personal lives with raising 7-year-olds.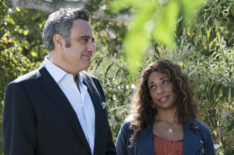 See Also
Plus, why the show should be next on your list.
The main cast is already stacked with beloved TV stars, including Brad Garrett (Everybody Loves Raymond), Taran Killam (Saturday Night Live), Leighton Meester (Gossip Girl), and more. And now, TV Insider can exclusively reveal that even more great guest stars will be showing up on the single-camera comedy in the rest of the first season.
A breakdown of who will be gracing your screens soon:
In the October 24's fifth episode, "Politician, Freemason, Scientist, Humorist and Diplomat, Ben Franklin," New Girl star Hannah Simone will return as Dr. Monica Dewan, a brilliant, sexy and terrifying pediatrician. She's part of Will's (Killam) first attempt at dating after his divorce.
Al Madrigal (I'm Dying Up Here, About a Boy) is also on board in Episode 5, playing Rick, an overgrown, exuberant frat boy lawyer, and is Angie's (Meester) boss at the firm. Childless and married to his job, Rick has no concept of what it means to be a working parent.
Rhys Darby (Flight of the Conchords) will pop up in the season's seventh episode as Dr. Biscuits, Hilltop Elementary's new drama teacher. Toting an MFA in theater arts and an extensive resume, Biscuits sets out to put his own unique stamp on children's theater.
And finally, in Episode 9, Togetherness alum Steve Zissis will play Dr. Mark Rush, a dermatologist and former protégé of Doug (Garrett).
Single Parents, Wednesdays, 9:30/8:30c, ABC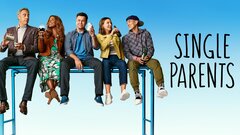 Powered by