'Riverdale' NYCC Panel: Varchie in Trouble, the Flashback Episode, Jellybean Jones & More
New cast members, character 'ships, fan tweets, oh my!
The Riverdale panel at New York Comic Con earlier today was filled with juicy hints and revelations, laugh-out-loud moments, and even a sneak peek of the upcoming third season.
Read on for the scoop on the exciting panel, and be sure to catch the season premiere this Wednesday, October 10th at 8 p.m.
See Also
A wishlist for the popular CW drama.
Lili Reinhart on this season's theme: "I would describe the main mystery in the first half of the season as sort of an epidemic in Riverdale. It involves everyone in the town, and it's kind of like a crisis."
Showrunner Roberto Aguirre-Sacasa on Bughead as a investigative duo: "One thing I think we missed in Season 2 is Betty and Jug as investigators working together to solve a mystery. I loved the first season of True Detective, which had a weird, cult-like murder mystery. I thought it would be fun to see our teen detectives in a True Detective-like plot."
Lili's reaction to seeing the first script of Season 3: "I was nervous, and you don't know why yet. I really had to put myself in kind of a vulnerable state."
Luke Perry on punching Mark Consuelos this season: "It was alright. I'm a lover, not a fighter, but when it comes right down to it, [and I'm] defending the honor of my young man here, one did the job. Did you notice that? Just one."
See Also
Plus, the actor reveals when he discovered Hal's secret.
Roberto Aguirre-Sacasa on new villains: "There's this… being… called the Gargoyle King, [who is] tormenting Riverdale, especially the kids."
On character relationships…
KJ Apa: "I don't think it's looking good for Varchie this season. I think their relationship will definitely be put to the test … Archie kind of finds himself alone this season, for a bit of it."
Lili: "For Bughead, so far so good."
Madchen Amick on Falice and new relationships: "It's quite hot and steamy. She's juggling a couple of relationships. I won't get too much into the other one, but there's someone who runs the farm who is very charismatic, so she gets lured into that world … he's Edgar Evernever, Evelyn's father. So there's that happening on one side, then there's some good Falice stuff happening."
See Also
Plus, what does Archie's new ink mean?
Roberto Aguirre-Sacasa on new cast members: "Right now we're shooting Episode 8, and we're really excited because we're welcoming Gladys and Jellybean Jones. We found a wonderful young actor named Trinity Likins, who's playing Jellybean, but we're really especially excited to announce that Ms. Gena Gershon is playing Gladys."
On the throwback episode in which the kids play the parents when they were students at Riverdale High:
Luke on KJ playing Fred: "I call him a scanner. He'll just look at anybody long enough, watch them, and then in a short amount of time, KJ can walk like 'em, talk like 'em…he's got a great skill for that."
Lili on playing Alice: "I have to say, the makeup and hair process helped a lot. I have very curly, long hair…thinking like Twin Peaks vibes [looks to Madchen]. I do my own makeup on the show this season, so I was looking at pictures of Madchen when she was on Twin Peaks and kind of darkening the eyebrows and using the lip liner. It was really fun. As soon as I had the look going, it really just came naturally. When that episode was over, I was sad, because I missed playing young Alice. I think the episode is going to be a fan favorite."
On the Archie and Fred father-son dynamic:
Luke: "It was an interesting telling of a dynamic that young men go through when they're growing up, thinking you have to separate from your parents. Sometimes people create an event to have that happen to them, to have reason for that to happen."
Roberto Aguirre-Sacasa: "Fans were really upset that Archie and Fred weren't seeing eye-to-eye in Season 2… I think a lot of season three for Archie is making up for the stuff he did in season two."
Lili on fans making suggestions for the show: "It would be so much less interesting if everything fans wanted to happen on the show, happened. I feel like the steam would run out really quickly. I think it's good that the writers kind of continue [to write] what they want. It's not anyone else's vision, it's Robert's and the writers'. That's all that matters."
Lili on reading fan tweets during the season premiere: "I'll be checking my Twitter furiously. I love seeing the tweets, they make me happy. I laugh at you guys. Like ha ha, they're wrong. Or, oh s**t, they're onto me!"
Lili on being a GIF: "I had no idea that I made such expressive faces until people were making GIFS of them. I was like… "Oh, OK. Well, that's just my face. I guess it's fine!"
Roberto Aguirre-Sacasa on Archie starting boxing lessons: "Archie is going to find himself in a situation where he is fighting for his life. KJ loves doing all the action stuff, so there's definitely going to be some boxing."
Lili on the cast becoming friends/falling in love: "It wasn't instant. I think we all had to warm up to each other. KJ and Cole thought I was a bitch. You guys did! You were like, 'Oh, she doesn't want to go out, she doesn't drink, ugh.' Everyone was so great and so nice to each other, it just took a little bit to form that bond, as it does with everyone. And now we're just best friends."
Riverdale, Season 3 Premiere, Wednesday, October 10, 8/7c, The CW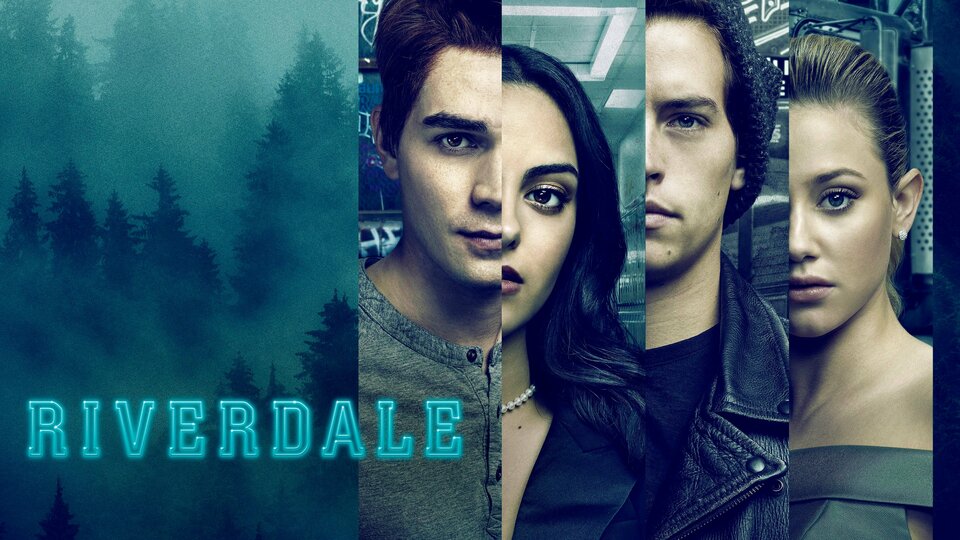 Powered by