4 Things We Want to See Happen in 'Riverdale' Season 3
There is no doubting Riverdale's popularity. The CW series is buzzing with passionate fans who love the show for its romances, its storylines steeped in crime noir, and its sometimes infuriating yet entertaining characters.
And as the show enters its third season this fall, we have some ideas on how the teen drama could switch things up.
See Also
Plus, what does Archie's new ink mean?
Teens doing regular teen stuff
Riverdale is aware of its own camp and leans into it — stories are exaggerated and the lives of these teens are so deeply heightened for a maximum dramatic effect that it's easy to forget that we're dealing with mere 16-year-olds. Gone are the days when a teen show depicted the seemingly insignificant but simultaneously earth-shattering events — like not having a date for a school dance or failing a class because of troubles at home.
These young characters are dealing with life and death stakes, scheming parents, and small-town crime — all which have a place in a show built around mystery and know-it-all kids. But what if we saw them doing ol' teenage stuff, as well?
The show may benefit from slowing things down and allowing our characters to act their age and enjoy simple adolescent feelings and experiences. Can we see them having casual conversations in the lunch room? Or see them learn something in class? Let's see them have fun.
More Cheryl Blossom scenes with everyone
This glorious, fiery redhead emerged from the background last season when she was given a love interest and the titular role in the Carrie musical episode. Cheryl (Madelaine Petsch) is truly one of the brightest spots of the show. This season, we'd love to see her solidify a spot within the core group and have more interactions with Veronica (Camila Mendes) and Betty (Lili Reinhart).
And since Cheryl is officially a member of the Serpents, this gives us an opportunity to see her interact with cast members we haven't seen before, like Jughead (Cole Sprouse). One can only imagine all the fraught drama that partnership could bring.
As for Choni, we'd love to see this relationship continue to deepen. In all, more Cheryl, please!
Humanizing moments with the parents
Remember when Hermione (Marisol Nichols) was a chill mom who Veronica actually got along with? It was a short-lived occurrence back in Season 1 before we learned that Hermione wasn't this down-to-earth person looking to pursue a more humble life. Instead, she's a crime boss and one of the shadiest parents around, and that's saying something in Riverdale!
But the true tragedy is the demise of the mother-daughter relationship, which appeared to be based on trust and support and quickly collapsed into something unhealthy. Occasionally, Fred (Luke Perry) will rise as the shining parent of Riverdale, but the rest leave something to be desired.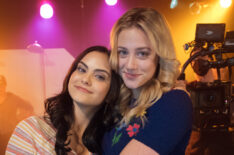 See Also
Check out what Archie, Veronica, and Jughead are up to when the cameras aren't on.
If this season is going to bring as much airtime for the parents as the last, fingers crossed we won't end up with another heartless killer. Two murdering dads two seasons in a row is too much for us to handle!
A switch-up in the dating roster
At the risk of angering Bughead fans everywhere, we're going to go out on a limb and suggest the two break up. But maybe for just a season? If we're being honest, it's fun to see characters from a beloved couple go their separate ways for a short period and watch them date other people. Maybe this is the season we'll finally see Archie and Betty find their way to each other! It wouldn't hurt to give it a shot, given that this pairing was so significant in the comics from which this show derives.
There are also rumors that Veronica and Reggie (Charles Melton) will be getting close this season, which is something we would love to see. And how about a new love interest for Josie? Plus, on the adult front, maybe we can get Fred back in the dating game after being burned by Hermione?
Mixing up the dating roster would be fun, shift the friendships and dynamics on the show, and give us something new to latch on to.
Riverdale, Season 3 Premiere, Wednesday, October 10, 8/7c, The CW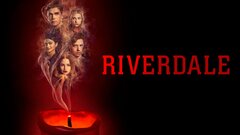 Powered by