Jane Leeves Talks Her New Role in 'The Resident' & a Possible 'Frasier' Revival
If anyone can prove that laughter is the best medicine, it's Jane Leeves.
On October 15, the sitcom vet (Frasier, Hot in Cleveland) brings her healing powers to sophomore drama The Resident, joining the cast as Kit Voss, a brilliant orthopedic surgeon with a knack for cutting through the corruption at Chastain Park Memorial. Leeves takes us on rounds.
See Also
From 'Grey's Anatomy' to 'ER,' we're breaking down their accuracy.
This is new territory for you!
Jane Leeves: When I got the call, I was surprised. They wanted to [add a] note to the show — not necessarily hugely comedic, but a bit of humor. And I love this character. She's assertive without being aggressive, and her greatest joy is being able to fix her patients.
Kit's bedside manner clearly works on the loathsome CEO, Randolph Bell (Greenwood). What's up with their chemistry?
Bell gets a kick out of her. She can throw back a whiskey with him and tell him everything to his face. There may be a romance — or not — but the interesting thing will be to watch the friendship develop. Having someone as decent as Kit believe in him could show there's a glimmer of hope in that man!
And…here comes the inevitable question about a possible Frasier reboot. Status?
Of course I'd jump at the chance to work with any of those people again. Peri [Gilpin, aka Roz] is my best friend — she's with me right now. To me, John Mahoney [who played Martin Crane and passed away in February] is always going to be a part of Frasier, so someone would have to come up with a way to do it that would honor him.
In the meantime, how about resurrecting the quirky Audrey on the new Murphy Brown?
I'd definitely be up for a visit! I've been really blessed in my career, haven't I?
The Resident, Mondays, 8/7c, Fox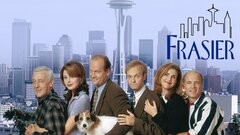 Frasier
where to stream
Powered by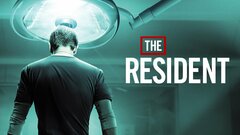 Powered by