Is Jesse Williams' Jackson Avery Leaving 'Grey's Anatomy'?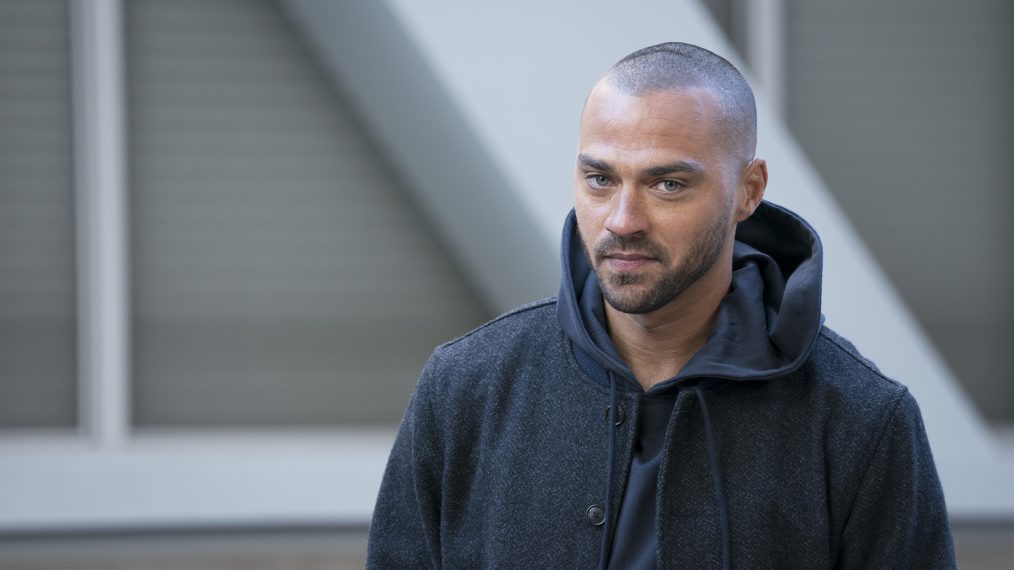 Could Grey's Anatomy be losing another major character?
On Thursday night's episode of the medical drama, Jesse Williams' character, Dr. Jackson Avery, was mysteriously missing. And to add to the speculation, the resident plastic surgeon didn't tell anyone where he was going — even his serious girlfriend, Maggie (Kelly McCreary).
See Also
With all of the life-and-death situations, romance, and heartbreak, it's difficult to keep track of who said what.
He apparently skipped town and to find himself but did leave a voicemail for his love, saying he needs to "clear his head" and "get some answers." He said he couldn't tell her this in-person for fear he wouldn't be able to follow through with it.
It makes sense for the character, as he (and Maggie) just survived a near-fatal car accident and Jackson's faith has been tested after losing a patient. He admitted he's been struggling emotionally and said on the voicemail he's needs to "take a step back from his whole life and try to see a bigger picture."
Maggie felt vulnerable and unloaded on to Amelia (Caterina Scorsone) — "He said he needed to go clear his head or unplug or whatever. He has some big questions and he needed some big answers. Is there something wrong with me? I almost died too, and I feel almost lucky.
"He said if he told me to my face, he wouldn't be able to leave. I guess it's good? I don't know… I don't know anything, except Jackson left," she continued.
See Also
Andrew DeLuca wouldn't be her first poor decision..
When she got home, Maggie tried to write a text to Jackson, "Got your message. We should talk," but ended up deleting it. So does this mean there's trouble in paradise? Or is the show laying the groundwork for Williams' exit?
Twitter was not happy with the fan-favorite character's choice:
Secondly, the nerve of Jackson to leave and not tell Maggie #GreysAnatomypic.twitter.com/74cVporhmm

— Celia Foote (@lavender_deluxe) October 5, 2018
Me going to find Jackson since they cant keep up with him. #GreysAnatomypic.twitter.com/ItgTF5Bc12

— Nej (@nejla_amil) October 5, 2018
Jackson Avery 👇🏾 . I need answers how long is @iJesseWilliams "gone" #GreysAnatomypic.twitter.com/t1rn6DjffW

— Megan 👌🏾 (@SimplyB81) October 5, 2018
#GreysAnatomy Just where the HELL is Jackson!!! I waited all last season for the Maggie/Jackson romance to get going… And here he go leaving!! WTH

— Leah Anderson (@LeahStoopStyle) October 5, 2018
Aside from starring in the ABC series, Williams a bunch of new projects in the works, including four movies: Jacob's Ladder, Selah and The Spades, Random Acts of Violence, and Team Joy. Plus, he's directing and producing the recently-announced historical drama, Till, about the death and legacy of Emmett Louis Till.
See Also
The ABC series' EP breaks down what's to come
It could be that he had to take some time off from filming Grey's for all of these projects. But don't freak out just yet — the actor is credited in next week's episode, "Momma Knows Best," so we're keeping our fingers crossed for his return.
Grey's Anatomy, Thursdays, 8/7c, ABC