The Miz Talks 'The Challenge: Champs vs. Stars,' Singing Skid Row to His Newborn & More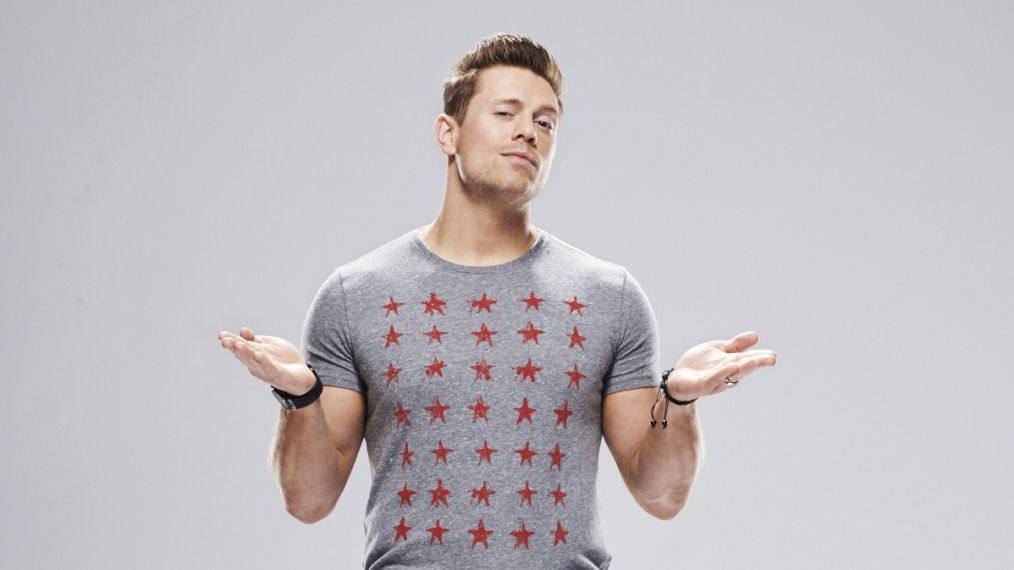 MTV is gearing up for its latest installment of The Challenge: Champs vs. Stars featuring one of its most eclectic crop of celebs and accomplished athletes.
The third season of the reality show competition will see Drake Bell, Hennessy Carolina, Daniel Gibson, Selita Ebanks, Jozea Flores, Arian Foster, Louise Hazel, Brooke Hogan, Lil Mama and Casper Smart compete with and alongside past game "Champs" for a chance to win money, including a share of the ultimate prize of $150,000 for their charity.
And once again serving as master of ceremonies as the excitement and drama unfolds over the 10 weeks is WWE superstar The Miz. Even with all the championships, movies and accolades The Miz — real name Mike Mizanin — has attained, the 37-year will never forget his Real World roots.
"I love all the castmates I see every year," Miz said. "Seeing these kids do their thing is fun to watch. I enjoyed The Challenge. I always have and always will. It's a fun game where you bring a whole different dynamic with stars from all walks of entertainment and put them all together.
"To see these stars, try to learn this game. Arian Foster might be good at football. 'Booby' Gibson may have one of the best shots in the NBA. But when you put them in the sport of The Challenge, it's a completely different avenue. You have to learn a completely different game. Will they be able to do it? You'll have to tune into watch."
Adding a unique twist in the show is that, for the first time ever, they are mixing the red and blue teams with celebrities and "Champs."
Despite their overall allegiances, the two sides must get along with one another to get them through the weekly eliminations. The teams are working together but keep the idea they are "Champs" or stars in the back of their mind. This brings another layer to the mental aspect of the show, making it almost a game within a game.
"Last season the 'Champs' just killed the stars," Miz said about the decision to change things up. "They beat them bad. It was a murdering, if you will. The thing about it is the stars couldn't figure out the game.
"Now you blur the lines and blur them together with 'Champs' with stars. Now the 'Champs' have to teach the stars because for the 'Champs' to do well, stars have to know the game.
"That creates a whole different dimension just because we're blurring the lines doesn't mean it won't be 'Champs' versus stars. How are you going to raise the most money for your charity? That's the end goal. I think each team is trying to do that."
Going into Season 2 of Champs vs. Stars, Miz believed it would be good. However, from the time he walked into Season 3 he felt the series take it to another level.
"There is something about it," he said. "There is something about the chemistry of the cast that it's just second to none.
"The characters that were there. … Whenever you put Hennessy and Wes [Bergmann], who just stirs the pot, and Devin [Walker], who is absolutely hysterical. You have Lil Mama, who is a firecracker.
"These different characters that come in there make the show so much better… I love that they brought back Louise. I thought she was fantastic. The fact that bringing Louise on, and now she has a taste and knows the game again. To have her go up against the 'Champs,' it creates a whole different chemistry"
From Real World to Total Divas, Miz has pretty much grown up in front of the camera. Through every experience, he found the success of any show dependent upon learning to tell a great story.
Later this year, this reality show king, along with his queen, Maryse, will take viewers through their journey to parenthood and marking other milestones in the cleverly titled USA Network series Miz & Mrs. The show is something Miz describes as more of a docuseries that will introduce the world to daughter Monroe Sky Mizanin.
"You learn over the years for these shows that you need good characters," he said. "Little did I know that the most amazing characters are the characters of my life, which are Maryse, her mother, my mom, my dad, my family, my friends.
"As much as I'd love to call [Miz & Mrs.] a reality show, it's really not. It's documenting first-time parents in the entertainment industry and the things you have to go through. There are funny moments because, honestly, this is a 30-minute comedy where you are going to be able to relate to it whether you have kids or not.
"Just some of the things my wife and I go through. It's just insane. I've been pooped on, peed on by Monroe Sky. I am at her service. Feeding her, cleaning her, rocking her, singing to her."
"I found myself singing Skid Row's 'I Remember You' last night at 2 o'clock in the morning, and my wife was like, 'What are you doing?' I was just trying everything. She said, 'What happened to Twinkle, twinkle, little star?"
"I didn't know what I was doing. Just singing a song that came into my head right away, it's not even very good. The thing is I say, 'Maryse, it's working. Okay! It's working. So, I will sing whatever works.'
"These are just the kind of things that happen when you are documenting a family going through a lot of changes going through their life. I always think that the best time to shoot a show like this is during a transition phase. That is exactly what we are in.
"We are transitioning not only our lives with having a newborn. We are also moving from Los Angeles to Austin. I haven't done many moves in my life, so this has been the most frustrating move I have ever had to do in my entire life. It's crazy the stuff we have to go through."
Thank you to Dr Aliabadi & @cedarssinai hospital for helping bring our little miracle into this world. Thank you to our friends, family & fans for the continued ❤️ and support. We ❤️ you. Welcome to the world, Monroe Sky. We can't wait to be your guides through life. ❤️ pic.twitter.com/PuwksUYR6V

— The Miz (@mikethemiz) April 2, 2018
Before Monroe Sky's birth on March 27, the WWE power couple were having a tough time deciding what to name the newborn. Miz recalls being on The Marine 6 movie set eliciting suggestions in the makeup trailer.
After multiple rejections of past names, costar Louisa Connolly-Burnham suggested Monroe to Miz. He loved it, and Maryse approved, as well. For the Sky part, the new dad said they just thought it was pretty, with the whole name flowing well. As seen on Raw, Miz is crazy about his bundle of joy.
"You literally have to pry her from my arms," he said. "Every time I leave it's just so heartbreaking.
"It's funny; all my friends were like, 'When you have a kid, it changes you.' I was always the guy who said, 'No it won't.'
"Now I understand and get it. This little girl from when I first met her stole my heart. She opened up a whole new area of my heart that I didn't even know I had. There was this love you have for your son or daughter that is indescribable. You can't describe it until it happens. I now understand and get it."
The birth took place days before WrestleMania, but Miz continues to work a regular schedule while cherishing every minute at home. His drive and dedication to work and family is unmatched. The busy performer contends he has balance in his life.
"I work as much as I possibly can while making sure my family and that I are mentally and physically enough to proceed," he said.
"As long as I'm having fun and my family is having fun and we are living the life we want to live, I will continue to do what I'm doing…I enjoy working. I enjoy what I do.
"I'm part of a team. I'm part of a team at home with Maryse and Monroe. I'm part of a team with WWE. And if one of those pieces goes away, that messes up the team comradery. I didn't want to do that to Maryse or WWE.
"Luckily, I have a beautiful wife who is so understanding and has been in the business. WWE has been accommodating to me that they are like, 'Listen, you can come whenever you need to come or whenever you need to be there. We'll give you whatever you need.' They've been very helpful."
On if we should expect Maryse to re-join the Miztourage on Monday nights, the verdict is still out.
"My wife is one of the most hard-working women I've met in my entire life," he said. "She is an absolutely incredible mother. I knew she would be, but you just don't know until it happens and see it firsthand. She has this motherly instinct.
"As far as WWE goes, we are filming Miz & Mrs. two weeks after her giving birth. That shows you how hard-working she is. What will happen in the future? We are kind of playing that by ear now because it's one of those situations where we don't know what will happen."
Miz does know he has fun hosting The Challenge and watching from the sidelines.
"I love the game, but I don't love the drama anymore," he said. "I feel like I've outgrown the drama. I love watching it and maybe stirring the pot. But I don't like being involved in it."
And for Season 4 of Champs vs. Stars, who would Miz want to see test their physical and mental toughness?
"Tristen Thompson, because he is the biggest thing in news right now," he said. "Whatever is hot, put them on the show. Get me some ratings."
The Challenge: Champs vs. Stars Season 3 premieres Tuesday, April 17, at 10/9c on MTV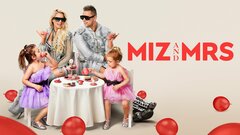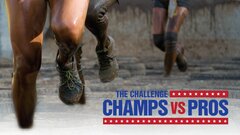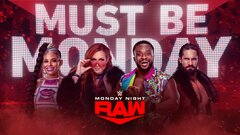 WWE Raw
where to stream