Lilian Garcia on How WWE Superstars Open up Their Lives on Her 'Chasing Glory' Podcast
Lilian Garcia built a family within WWE as a preeminent ring announcer for more than 15 years. Nowadays, she brings many of these friends in for some deep conversation on her weekly podcast called Chasing Glory.
"It really does show people can go through adversity, and some of them have gone into way more adversity than I even knew," she said. "When Mickie James came on and talked about how she was molested for eight years, I had no idea. And Paige telling her story. That was something that nobody knew.
"…To know she was able to come from wanting to commit suicide to come out of it and shine like she has is so empowering. That is why it has been such a gift to be able to do this. It has been such a joy that they've felt so comfortable to open up and share the way they have. The fans get to see these are real people with real problem and conquer them."
There is no real talk beforehand, making each episode organic. However, Garcia does remember giving Paige some advice prior to hitting record on some very candid dialog about her turbulent year.
"I told her, 'Look, there are things out there. You're saying some things. WWE is saying another thing. Just be honest. Own up. If you've made some mistakes, own up," she recalled. "That's exactly what she did. She took my advice, and it was really powerful."
The golden voice is appreciative of WWE's support and access the company has provided. Stephanie McMahon even made time for Garcia. Although the longtime employee remains in the mix with appearances. Garcia was honored to announce the first-ever women's battle royal at WrestleMania. A trailblazer in her own right, she is excited at the progress made.
"For a long time, it was Tony Chimel, Howard Finkel and myself. That was it," Garcia said. "You think about us three and then now to the broadcast team what it is. I couldn't be happier for Renee Young. It's a testament that if you put your dreams out there, say it out loud, and you go for them.
"She has done a lot of work to get to where she is today…It's a beautiful thing to see all these women in wrestling and the broadcast team all through the show."
She knew her strengths in WWE early on. Commentary or play-by-play was never in the cards.
"I remember one part to my audition was being part of the broadcast table. When I was a kid I watched, but I fell out of wrestling for years. I didn't know the storylines," Garcia said.
"I had no idea how to do it or who was in the ring. Then there were people talking to me in my ear. People don't realize through the entire show there are people talking in the ear, so you're saying something and listening to someone in your ear. It's so confusing. I remember when I finished I thought, 'Obviously, you're not going to hire me for that.' It was so bad. For me, I felt my role was ring announcing, backstage interviews and singing on the show. I loved it."
Garcia is also a fan and is quick to stand by her friends. She feels for Brie Bella, who endured a barrage of social media backlash for injuring Liv Morgan.
"I think it's very unfair because accidents do happen," Garcia said. "That's the one thing we have to know in wrestling or any sport…To put al l the blame on Brie is very unfair. I know the kind of person Brie is. She cares so much. She couldn't wait to get back in the ring…I think it has something to do with the Bella brand.
"The Bella brand is so big. I'm so happy for them…I think what happens is there is certain amount of encouragement fans will give. Then after a while when they see someone have so much success it turns into, 'You have it all. Why should I pull for you anymore?' I think that is the mentality we have to change…They inspire and want me to achieve more."
At 52, Garcia is busy as ever concentrating on music and is still in demand for gigs performing the national anthem. She is set to sing at the New York Jets game on October 7. The patriotic song holds a special place in her heart.
"I was the first person to sing during any live event after 9/11 on SmackDown. I saw what happened by singing that song and everyone coming together. That moment was incredible. Something ingrained in my mind forever. Our country is divided so much, I wish there was one thing that could unite us. I know what it did for 9/11.
"I know some people have some differences in their lives and why they are protesting. I can't make anyone stand up. All I can do is singing it for the reasons I'm singing it. My father was in the military for over 20 years. He fought for this country. He was a lieutenant colonel. I stand for him and for the opportunities I've been given. I can't speak for anyone else…I can't make anybody react a certain way. I know what I can do, so that's what I'm going out there to do."
Paige is the next guest on Chasing Glory dropping October 8 on iTunes, Spreaker, Spotify, YouTube, Sticher or the Chasing Glory app.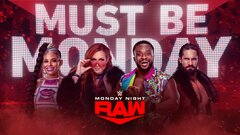 WWE Raw
where to stream
Powered by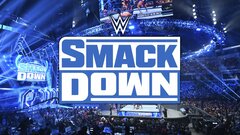 Powered by