'The Walking Dead' Season 9: Showrunner Angela Kang on Rick's Final Journey & More
Angela Kang has been a writer on AMC's The Walking Dead since Season 2, but for the apocalyptic drama's ninth season, premiering this Sunday, Oct. 7, she'll be taking over the reins of the hit series as its showrunner.
Kang talked with TV Insider to preview the season premiere and offer a few morsels about the upcoming departure of star Andrew Lincoln, who has played Rick Grimes since the series began in 2010 and is in a limited number of episodes this season, and more.
Where are we at the start of Season 9?
Angela Kang: When we open the season, we start about a year-and-a-half after the end of the previous season. And that's given our communities enough time to start to heal and rebuild after the all-out war with the Saviors.
And it means that their world is changing around them. We're exploring what happens when man-made structures start to crumble when nature starts to become a bit of an obstacle in ways that it wasn't before.
We're exploring how people deal with scarcity. So, when it's harder to find gas that's stable and usable, how do you travel? We're seeing people use horses, and come up with innovative ways to do things. You're seeing less use of bullets, because it's not a resource that they'll have indefinitely. You're seeing them turn back to farming to make sure that they have some sort of sustainable food source going forward.
You're really seeing human ingenuity figuring out how to not just survive day-to-day, but build a future for themselves and the children who are being born into the world.
Andrew Lincoln is leaving the series this season; how are you approaching the end of Rick's storyline?
We knew that Andy's time on the show would be coming to an end because he wanted to go back to his family. He's such a wonderful leader of the show — just an incredible human being — and so we really wanted to do service to his character and tell a story that felt satisfying for the season.
So, I think, we really approached it as what feels like an organic part of the story in this time jump — which is kind of based on the time jump in the comics — so that we can tell a specific little arc for Rick that feels tied to both the season as well as his journey on the show as a whole.
Andy has been an amazing creative partner throughout the series and this season particularly. We've had such great discussions about his character and about the scenes. I'm really excited for people to see his work this season, because I think he's a phenomenal actor.
Does Andrew get a say in how his character's journey ends?
I fully talked to him about the story, and I wanted to get his thoughts and input. Fortunately, he's been incredibly supportive — he just got excited about what we were trying to do, because he felt like it was a fitting story.
Once Rick's character leaves the show, could he come back? Any chance he hops into the helicopter that Jadis saw and returns at a future point?
I have to respectfully defer my answer, if you don't mind. We are really trying to save the story for fans and hope that they go along on the character.
Of course, but I had to ask. With a core character set to leave the series, which characters will become more central to the action?
I think what's been really exciting this season — from a writing standpoint — has been diving into some of the core relationships that we've been following on the show for a lot of years. There's so much history there when you have a scene between Rick and Daryl, or Michonne and Rick, or Daryl and Maggie. There's such a richness there.
We definitely will be seeing a lot more from Michonne. We'll be seeing a lot from Daryl and Carol. I'm excited for the fans to see the journeys that those characters are taking.
With Lauren Cohan starring in the upcoming series Whiskey Cavalier, how is she balancing that project and the role of Maggie?
We're really happy that we do have Maggie this season. We have a certain number of episodes with her, and I think we have a really great story for Maggie. Lauren is another one of our actors who is doing spectacular work. There's stuff that I just saw that gave me chills. We've got some tricks up our sleeve with how we're going to balance Maggie, because we love telling stories for her.
What can you tease about Jadis and Negan's storylines?
For both Jadis and Negan, we're gonna see some aspects of their characters that are different, because they're just in a different place.
We're seeing Jadis — who got this wonderful invitation to come fold into the community — trying to integrate, but we also see some of the challenges associated with that. We'll get to see sort of a softer side of Jadis, but we'll also see there is some mystery and complication to her. And she still has some sort of relationship with this mysterious helicopter, so that will definitely be a part of the story.
For Negan, he's basically in solitary confinement to start off the year, and for someone who loves to have an audience and to kind of hold court and do his "Negan thing," this is a terrible punishment for him. We'll see Negan grappling with what it means not to be a leader anymore and feeling like, "What is your place after the war has ended and you've lost?" We'll see some really interesting interactions between him and some of our characters who go down to visit.
What can you share about the new characters that we will meet in Season 9?
We'll be meeting some new characters who will be familiar to fans of the comics, but we're adding our own twist to them.
We're meeting Magna and Yumiko, these really great women who in our world have a bit of international flavor. Our actress, Nadia Hilker, hails from Germany, and Eleanor Matsuura, who plays Yumiko, is from the U.K. So that's sort of a different feel for the show.
We have the wonderful, wonderful Dan Fogler playing Luke. He brings a lot of great comedy chops and humanity to this role, and fans love him from the Fantastic Beasts franchise.
And we have Lauren Ridloff and Angel Theory playing Connie and Kelly. We're playing them as sisters, and we're playing Connie as a deaf character — Lauren is herself deaf and is an amazing actress. Angel also has hearing loss, so she knows ASL, and the two of them have a really special dynamic that we've never seen on the show.
We really wanted this group to come in and have a specific sort of vibe and interactions with each other. It allows us to tell some really interesting stories with this entire group.
If you imagine, they had their own story running parallel to our people's story, and they have survived just as much and have been through just as much stuff and have come out as a cohesive group that cares for each other and fights for each other. They're survivors.
The Walking Dead, Season 9 premieres Sunday, Oct. 7, 9/8c, AMC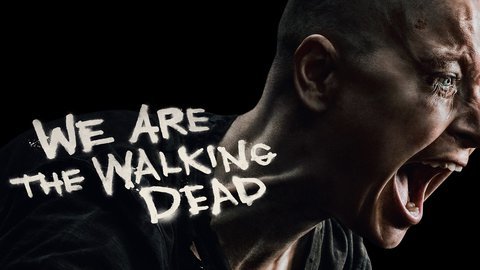 Powered by