Sasha Farber's 'Dancing With the Stars' Week 1 Blog: Tuesday's Show Felt Like a Finale
Sasha Farber is back as a pro dancer for the sixth time on Dancing With the Stars. After going to the finals in Dancing With the Stars: Athletes last season with Olympic ice skater Tonya Harding, he's been paired again with another Olympian – gymnast Mary Lou Retton. Retton skyrocketed to fame after winning the Gold Medal for her performance in the individual all-around competition at the 1984 Olympics. She was the first female athlete to appear on a box of Wheaties.
On Monday, the pair danced a Cha-Cha-Cha, earning 19 points. After being placed in jeopardy on Tuesday, the pair danced a second Cha-Cha-Cha (to a different song), earning 21 points. The couple escaped elimination and are set to compete again next week. In this exclusive blog, Farber shares his thoughts as he and Retton continue their quest to winning that coveted Mirror Ball trophy!
I had definitely had heard of Mary Lou Retton, especially from all the gymnasts who I'd either worked with or had been on the show — including Simone Biles, my partner from Season 25, and Nastia Liukin, who'd been on the show in Season 20. They talked about how Mary Lou was the first American female to win gold and was the start of something in that so many women out there were inspired by her.
Mary Lou's an incredible athlete, but she's also had a lot of injuries that led to two hip reconstructions and shoulder surgery. My number one priority is her health. She's a hard worker and hard on herself. She's doing this for herself and all the mothers out here.
She really hasn't felt the same since 1984. Mary Lou had a lot of success thrown at her very quickly. And she's forgotten who she really is. She's gone through some life-changing things and this show is the perfect show to remind her of how amazing she is and what a powerful person she.
A lot of people knew about my partner from last season, Tonya Harding. With Mary Lou, there are stories that America doesn't quite know about her yet. She was given the title 'America's Sweetheart' at such an early age and that's not an easy thing to handle. I think she's been paying the price ever since. There's a rebel in her that wants to come out. She showed that when she did the disco Cha-Cha-Cha.
It was an absolute honor to open Season 27 on Monday, but going first was scary as hell. Then, we found out we were in jeopardy on Tuesday and we had to dance again. Luckily, we survived. We had to learn the second dance whether or not we had to perform it.
There are good things that can come out of having to dance on the second night. The more she's on that dance floor the better it is for her. She still gets a little nervous, but practice makes perfect. Having to dance a second dance this week wasn't a bad thing. We got higher scores and incredible comments. Now, we're putting that behind us and we're starting fresh.
People have asked if we'll see a gymnastics-themed dance, but my response to that is we will if we stay in. I don't want to push too hard right in the beginning. It's been a while since Mary Lou has done gymnastics. I don't want to overtax her. I need to show America who she really is. I want the audiences to see a vulnerable side to her.
See Also
Plus, she opens up about her 'Bachelor' fandom and thoughts on possibly earning her second Mirror Ball.
For many seasons, the show has been on Monday nights only [except for a Tuesday night finale]. To have two two-hour shows two nights in a row made for a rollercoaster. It keeps things more exciting.
The Tuesday show this week felt like a finale because there was so much going on. We got to meet the "Juniors," which was awesome. I think they're going to be incredible. But one of the first shows this season felt like a last show. I know we're only going to grow from here!
Dancing With the Stars, Mondays and Tuesdays, 8/7c, ABC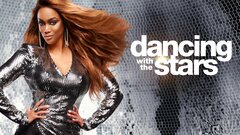 Powered by