'Gold Rush' Season 9: One Prospector Risks His Life Savings for Glory
Premiere
Discovery
Gold Rush has the Midas touch!
The trials and tribulations of a group of miners in their ongoing quest to strike pay dirt has helped make the show Discovery's highest-rated series. On Season 9, the assorted fortune seekers once again set off for the Yukon's punishing-yet-prosperous Klondike region to begin another six months of arduous work.
We talked with Fred Hurt about the boys' new series spun off from Discovery's hit 'Gold Rush'.
But while the Canadian terrain might be familiar, the landscape has changed: This time around, Rick Ness, the longtime employee of fellow prospector Parker Schnabel, is risking his entire net worth to become the mine boss of his very own claim.
"He's putting everything on the line, and the pressure is enormous," says executive producer Justin Kelly. "Most miners in the Yukon go bankrupt in the first year, and it's going to be a phenomenal story to see if he makes it."
Joy, pain, stinky feet and Rhain!
If the premiere is any indication, he may not beat the odds. Ness's inexperience shows from the get-go when his team learns they're unable to break ground due to a technical oversight. "I underestimated a lot of things," he admits. "There's a whole business side I was not prepared for." He won't be the only one at that camp navigating a steep learning curve: Ness arrives with an almost totally green crew composed of his best buds from back home in Milwaukee. "I had my predictions about who would fare the best and the worst, and I got it completely wrong," Ness says. "Mixing friendship and business doesn't always work out."
Indeed. While Ness struggles to get his operation up and running, 10 miles away, at the adjacent camps of Schnabel and veteran miner Tony Beets, the bad blood is building. The relationship between the former allies has gotten increasingly rocky in recent years, and now — thanks to a bitter dispute over the size of the royalty Schnabel must pay to mine Beets's land — it devolves into outright animosity. "These are two alpha males driven by emotion and passion," Kelly says. "They perceive the slightest little thing as a great insult, and that often clouds their judgment."
How it all pans out remains to be seen. But that's exactly what Gold Rush's devoted fanbase — the show regularly draws an audience of 4 million viewers — will be tuning in to discover, as the guys battle the elements and one another to claim their piece of the American Dream. "Gold is money, gold is freedom," says Ness. "It's crazy that it's just there in the ground, but the reality is you've gotta move mountains to get it."
Gold Rush, Season Premiere, Friday, Oct. 12, 9/8c, Discovery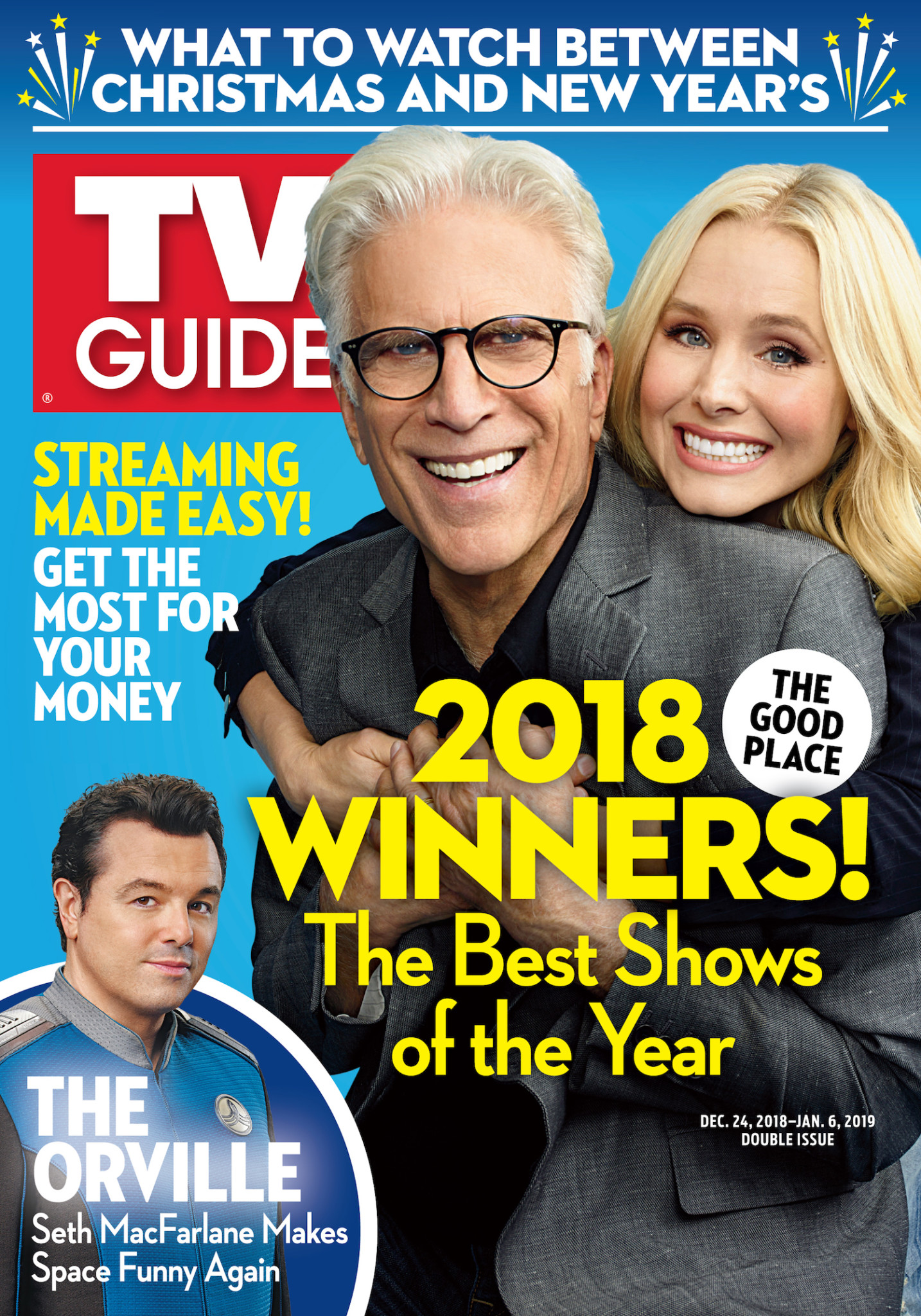 This article also appeared in the Oct 1 - 14 issue of TV Guide Magazine.