Carpool Karaoke Is a Winner, But Who Should Be Next?
Musicians have long known that the right TV appearance can move album and single sales like nothing else. But these days the hottest booking isn't a performance on Saturday Night Live—it's the shotgun seat in James Corden's car. The Late Late Show host's viral "Carpool Karaoke" segments—in which big-name talent like Elton John, Justin Bieber and Coldplay's Chris Martin sing along to their (and others') hits while going for a spin—score massive views on YouTube. Adele's alone has been watched more than 60 million times since it aired on January 13.
And the exposure is translating into cold, hard cash. One of Adele's lesser-known tracks, "All I Ask," saw a 68 percent rise in downloads in the sales week after she belted it with Corden and another 107 percent in the next one. Following Stevie Wonder's gig in the hot seat, his greatest hits album shot to No. 1 on the U.K. iTunes chart.
With more car collaborations inevitable, take a drive through past Carpool Karaokes below; then tell us in the comments who you'd like to see riding shotgun next.
Carpool Karaoke: Elton John
In the most recent edition of Carpool Karaoke, Corden and John take on many of John's most classic songs before breaking into a rendition of "The Circle of Life," from The Lion King.
Adele
Adele's Carpool karaoke features the powerhouse singer joining Corden to sing material both new and old before they break out in Nicki Minaj's "Monster" and the Spice Girl's "Wannabe."
Chris Martin
In anticipation of the band's Super Bowl halftime show, the Coldplay lead singer joined Corden for an extended edition of Carpool Karaoke. During their ride, the pair sing Coldplay songs and honor David Bowie with a rendition of "Heroes."
Justin Bieber
Corden's only two-time guest, the first installment sees the pair taking on Bieber's hits. Beiber also proves his talents with a Rubik's Cube as he completes one in less than two minutes.
Justin Bieber, Volume 2
In the second installment, Bieber and Corden take on more of his hits, and also take a brief shopping trip to update Corden's wardrobe.
One Direction
The incredibly popular boy band joins Corden to take on some signature tunes, and learn some new choreography for their song "No Control."
Stevie Wonder
Wonder joins Corden to sing a plethora of classics including "Superstition," and "Isn't She Lovely." The legendary singer also makes a call to Corden's wife, one that delights her to no end.
Mariah Carey
Carey joins Corden on his drive to work, and the two tackle Carey's greatest hits including "Always be My Baby."
Iggy Azalea
Azalea and Corden rap along to some gems from Azalea's career before stopping by a bridal shop to try on dresses for her upcoming wedding.
Carrie Underwood
https://www.youtube.com/watch?v=4fwjMuIAmXk
Underwood and Corden unite to sing some classics and take a shopping trip to pick up cowboy boots, hats, and vests so that Corden can become a true country fan.
Jennifer Hudson
Jennifer Hudson joins Corden and the two of them stop by a drive-thru to sing their orders. Afterwards, they visit Hudson's star on the Hollywood Walk of Fame.
Jason Derulo
https://www.youtube.com/watch?v=3fJ-TdyZtKE
Derulo joins Corden after a late night on the town, and the two take on Derulo's hits and then pull over for a brief dance lesson.
Rod Stewart and A$AP Rocky
In what could be described as an odd pairing, Corden is joined by Rod Stewart and A$AP Rocky for a genre mash-up. Stewart and Corden are together for most of the trip, but Rocky makes an appearance mid-way through to sing along to his song "Everyday."
Christmas Carpool Karaoke
A compilation of Corden's time with guests in Carpool Karaoke, this edition begins with Corden and Reggie Watts before Corden is joined by all of his 2015 guests to sing "Joy to the World."
— Story by Gregory E. Miller, with additional reporting by Joseph Allen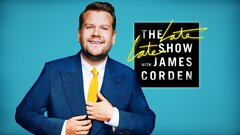 Powered by