'The Late Late Show With James Corden' Getting Replaced by Stephen Colbert's '@midnight'
James Corden is stepping away from late-night later this spring, and his exit could mark the end of The Late Late Show as a whole, bringing a close to three decades of the franchise.
According to Deadline, CBS is eyeing the old Comedy Central format @midnight to replace The Late Late Show in the 12:30 a.m. time slot. While the network has not commented on the news, Deadline reports that Stephen Colbert will executive produce the series, which comes from Funny or Die, the company that created the original Comedy Central series.
Colbert, who already hosts and exec producers The Late Show, would essentially have another hour of late-night under his control on CBS. This comes in addition to his exec producing of the Comedy Central series Tooning Out the News and Hell of a Week with Charlamagne Tha God.
@midnight originally aired on Comedy Central from 2013 to 2017 and ran for 600 episodes. Talking Dead's Chris Hardwick hosted the series, though he is not expected to have direct involvement with the upcoming reboot.
The original version of the show took a break from the usual late-night talk show formula and was instead presented as a panel game show, with three guests competing in Internet-themed improv games. The show won an Emmy in 2015 for Outstanding Social TV Experience.
Speaking about the search for a Late Late Show replacement last year, CBS President and CEO George Cheeks said he was looking for different formats outside the realm of traditional talk shows.
"We're going spend some time figuring out what is the right replacement format," Cheeks told Deadline. "And I don't believe that we'll just be putting out another host there I think it's really looking at the format."
The Late Late Show with James Corden, Weeknights, 12:35 am et/11:35 pm c, CBS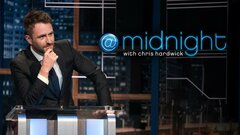 Powered by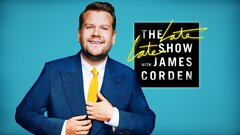 Powered by