Laura Niemi on Marilyn Pearson Returning to 'This Is Us'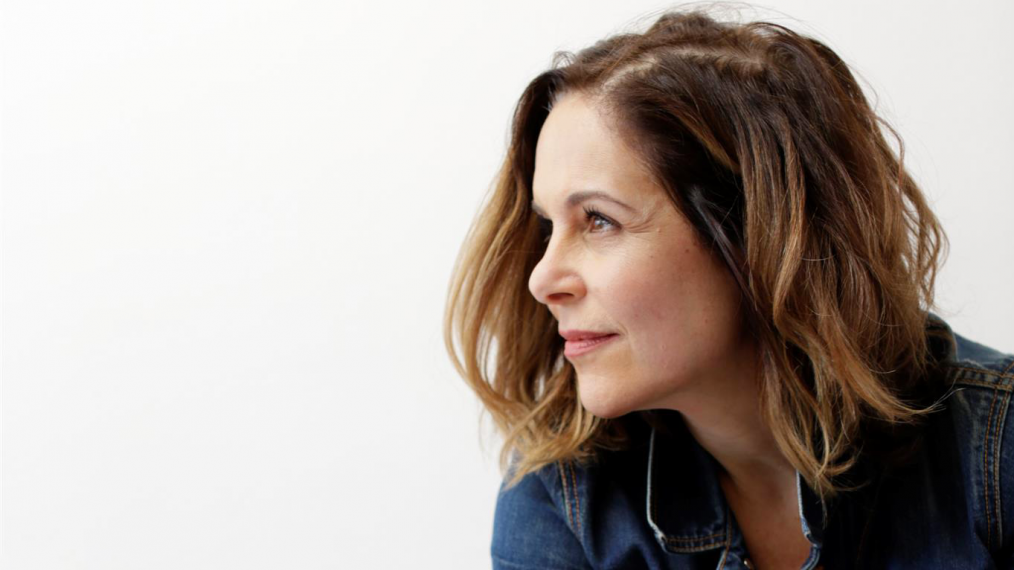 Laura Niemi got devotees of This Is Us excited when she posted a selfie on Instagram behind a trailer that had the name Marilyn Pearson on it. The actress played Jack's (Milo Ventimiglia) mom during past flashbacks. Niemi has been on many sets during her lengthy career including Justified and Veep but believes the dynamic overall for the NBC hit series is special.
"Dan Fogelman created this amazing show, and he is so approachable," she said. "It really is like a family. Everybody is grateful to be there. I think what is great about the third season is everyone is on top of their game. There is a real appreciation for everyone participating."
See Also
The Pearsons are back.
Comparing the feel from the first season when the cast and crew were still finding their ground, Niemi believes it's a well-oiled machine today. The characters are also more developed, making it fun for her to transition back into that world.
"Working with Milo this season so far, he just knows his character really well at this point," she said. "There is an ease to it. There is not a question mark…The fan base is so insane. Everyone is just so excited about these characters and the show, what direction it's going to go in."
Casting news broke in August that viewers of the tear-jerking drama would see Nicky Pearson, played by Michael Angarano. Jack's younger brother, who was presumed dead, as viewers find out more about what went on for the siblings in the trenches of the Vietnam War.
See Also
The images were shot by famed photographer Annie Leibovitz.
"I'm excited getting to dive into more of Jack's character growing up," Niemi said. "That's where I come in. It has been wonderful. Also, my character is getting more fleshed out. You saw me in season one briefly. Now they are fleshing my character out. Marilyn has quite the journey this season."
Marilyn is in a tumultuous and abusive marriage with a husband that provides a toxic family environment for his children. Throughout the series thus far it's clear Jack's upbringing had a significant impact in his life, good and bad. Niemi can relate to parts of what Marilyn endured.
View this post on Instagram
"I've been in relationships, not as bad as the Pearson's, but I've been in relationships that were dysfunctional," she said. "And being afraid to get out of that relationship. I've definitely had that journey. I think a lot of women know what it's like being stuck in a relationship situation that they are having trouble getting out of. I'm so honored to be telling this story. I think it speaks to a lot of women."
By the same token, she is happy to be active in the business during such a strong time for women. In the past year alone Niemi has worked with four female directors. That's a first for the actress whose career spans more than 20 years on screen.
"We even have a female showrunner here in Elizabeth Berger. It starts from there," she said.
"Then the writing. Seeing all these powerful, deep complex characters have an arc. They aren't just fillers to the male leads. It has been one of the things I've been walking away from this series really feeling incredible about. A well-constructed female character is just as compelling as a well-constructed male character. We see that in Ozark and Handmaid's Tale, Game of Thrones. That's been really exciting for me as a viewer and as an actor, actress."
See Also
Déja will be back full-time this fall.
Audiences will also get to see Niemi in another high-profile project in 2019. She plays a reporter for the Washington Post alongside Anne Hathaway in The Last Thing He Wanted. The Netflix film centering around the 1984 Presidential election also stars Ben Affleck, William Defoe and others.
"[Director and writer] Dee Rees is just incredibly talented. It was a dream working with her," Niemi said.
"Then to work with Anne Hathaway, she was so graceful, talented and humble. I've never met anyone that has worked with her, so I didn't know what to expect. Of course, I appreciated her work, but she is just so disarming. It was just two actors going into a scene together. She was so friendly and focused. So well-prepared. It makes it easier when an actor is focused and right there with you in a scene. It was a real pleasure to watch her and also be doing scenes with her. I can't say enough about her. I want to work with her again and again."
Niemi was particularly impressed with Rees' ability to adapt the book of the same name by Joan Didion. She likened the complexity to that of Shakespeare.
"Dee Rees did an outstanding job and were able to break it down for the film," she said. "We got to be in Puerto Rico, Miami. That's how I spent my summer. That was pretty cool. Working with actors from all over the United States was great. I didn't get a chance to work with Ben, but it was a wonderful experience all-around. We really bonded."
This Is Us, Season 3 premiere, Tuesday, September 25, 8/7c, NBC
Powered by