What's Worth Watching: 'Better Call Saul', 'The Grammy Awards', 'The X-Files' and more for Monday, February 15
Better Call Saul (10/9c, AMC): It's a slow and painful process watching a character we like—Bob Odenkirk's restless, feckless Jimmy McGill—turn into someone we know we're going to despise: Breaking Bad's reckless shyster Saul Goodman. As the second season of the acclaimed prequel spinoff returns, Jimmy is disillusioned with practicing law because "there's no reward at the end of this game." Drifting through life as a grifter pulling scams on deserving jerks looks like fun, but we know that's not going to last. For the season opener, a live Talking Saul after-show will air, with Chris Hardwick debriefing Odenkirk and executive producers Vince Gilligan and Peter Gould on what's to come.
The 58th Annual Grammy Awards (8/7c, CBS): It might be easier to list who won't be performing from L.A.'s Staples Center this year. Taylor Swift opens the show, and Adele will surely slay her big number. The night is heavy with tributes, including Lady Gaga (fresh from her Super Bowl triumph) saluting David Bowie, Glenn Frey's Eagles bandmates honoring him with the help of Jackson Browne, and a B.B. King remembrance from Chris Stapleton, Bonnie Raitt and Gary Clark, Jr. In a segment that might have you thinking you're watching the Tonys, the cast of the hotter-than-hot hip-hop historical musical Hamilton will perform from their New York stage. There isn't a hotter ticket—except maybe for the Beyoncé and Adele tours.
The X-Files (9/8c, Fox): Mulder and Scully (David Duchovny and Gillian Anderson) meet their younger doppelgangers in a pair of mismatched agents—open-minded Miller (Robbie Amell) and skeptical Einstein (Lauren Ambrose)—in the aftermath of a terrorist bombing. Chris Carter wrote and directed this enjoyably quirky hour, which confronts questions of faith vs. science with a lighter touch, including an Altered States interlude for Mulder, who seeks enlightenment through Magic Mushrooms.
The Tonight Show With Jimmy Fallon (11:35/10:35c): The top-rated late-night host heads West for a week, with the ubiquitous Will Ferrell and The Voice's Christina Aguilera as his first guests. Later in the week, American Idol's Jennifer Lopez (also of NBC's Shades of Blue) and Ryan Seacrest are among the guests, with Oscar nominee Bryan Cranston, Demi Lovato and The Weeknd wrapping things up on Friday.
Inside Monday TV: TNT's Major Crimes (9/8c) is back for a winter run with a five-episode arc that opens with the death of a woman and her 3-year-old son, wrongly targeted for being in the wrong place (gang territory) at the wrong time in the wrong colored car. The gun used in their murder leads the unit back to a string of unsolved homicides. … Stephen King's 11.22.63 becomes Hulu's first original miniseries, a time-tripping thriller starring James Franco as a mild-mannered teacher who goes back to the '60s to try to stop JFK's assassination. Episodes air weekly. … The Westminster Kennel Club Dog Show airs live on CNBC (8/7c), with the winners and Best of Show announced Tuesday on USA.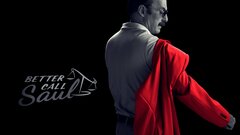 Powered by