Emmys 2018: The Best Moments From the Best Drama Actor & Actress Nominees (VIDEO)
The nominees for this year's Emmys 2018 have officially been announced, so now the big question is: Who should win the gold?
We're taking a look at some of the finer moments that could earn the Best Drama Actor and Best Drama Actress nominees that coveted statuette. From Westworld and The Handmaid's Tale to This Is Us and Stranger Things, there are plenty of great shows in the running, but it's the performances that really bring it all together.
They make us cry and they make us smile, but most of all, they've earned the admiration of fans and critics alike. Scroll through the list below for scenes that truly earned these stars their nods.
(Warning: Some clips contain mature language and content.)
Outstanding Lead Actor
Jason Bateman, Ozark
In a surprising turn as anti-hero Marty, Bateman proves he's much more than his usual good-guy persona. In the moment above from the first season of the Netflix drama, he and on-screen wife Laura Linney discuss their current state of danger, and by calmly explaining that things are too far gone to turn back now, Bateman proves he has the drama chops.
Sterling K. Brown, This Is Us
There's no denying that Brown really shone in the second season of NBC's hit This Is Us, and many of those scenes where he did his best work included newbie Lyric Ross as foster daughter Deja. He did it last year, could Brown pull it off again?
Ed Harris, Westworld
Nominated for a second time for his role as William — or as fans refer to him, "The Man in Black" — Harris proved to be a standout in Season 2 as his character questioned his own reality. In the scene above, he delivers a bewildering performance as he begins to lose his grip with who is real and who is not.
Matthew Rhys, The Americans
In the final season, Rhys' performance as former Russian spy Peter Jennings play out with such simple and raw realness. In the scene above, [Spoiler] he tries to explain his predicament to friend Stan (Noah Emmerich) who has discovered the Jennings' secret.
Milo Ventimiglia, This Is Us
Sure, Jack died in Season 2, but it was Ventimiglia embodiment of Jack's struggle with alcohol that really showed his range. In the scene above, Jack talks to his daughter Kate (Hannah Zeile) about his problem with the emotion fans have come to know and love.
Jeffrey Wright, Westworld
Wright's performance as host Bernard was much less confusing than the journey his character went on throughout the season. In the final episode, watching Bernard's consciousness become fully-realized is certainly worthy of the gold thanks to Wright's portrayal.
Outstanding Lead Actress
Claire Foy, The Crown
Fans of Netflix's royal drama The Crown know that Foy's portrayal of the Queen is anything but mediocre, so its no surprise to find her in the category. Besides the many scenes when she's being a complete… well, queen, Foy's embodiment of Elizabeth's insecurities — like when the Kennedy's come to visit — are some of her strongest material in the sophomore season.
Tatiana Maslany, Orphan Black
As if it isn't hard enough to play one character, Maslany taking on many as the clones in Orphan Black has left fans stunned throughout the years. Yet in this final season, the emotional ending may be enough to earn her that Emmy.
Elisabeth Moss, The Handmaid's Tale
Moss' character Offred (a.k.a. June) is the most crucial on the show, and the actress continued to put her strongest foot forward in Season 2. In moments like the one above, the actress' ability to convey hope for a brighter future is noteworthy.
Sandra Oh, Killing Eve
An early favorite among critics, Oh's performance as the titular Eve was a thrilling ride for viewers. And scenes with Oh's counterpart Villanelle (Jodie Comer) reveal the actress' range when it comes to fear and control.
Keri Russell, The Americans
Russell's Elizabeth Jennings remained faithful to her homeland until the very end of the show. But despite her strong performances throughout the seasons, the real winning scene was Elizabeth's speechlessness upon seeing daughter Paige (Holly Taylor) exit their train in the final moments of the show. Every bit of it was heartbreaking.
Evan Rachel Wood, Westworld
Dolores' shift into host gone rogue in Season 2 gave Wood the chance to establish a different character than what fans saw in the first season. By the final episodes, Wood's performance became much more layered and rich as the story became more clear with satisfying reveals.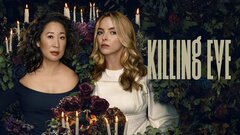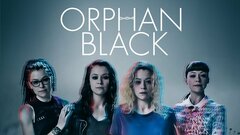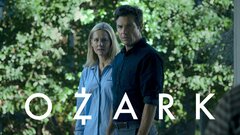 Ozark
where to stream