'Shameless' EP Nancy Pimental Says Fiona Will Try to 'Step Outside of Her Status'
Those Gallaghers are still as shady as ever.
On Season 9 of the dark comedy Shameless, criminal and single father of six Frank (William H. Macy) launches a new illegal scheme providing, uh, special services to the sex-starved PTA moms at his son Liam's (Christian Isaiah) school.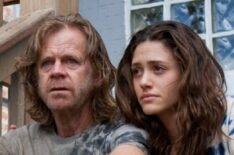 See Also
'She's made the right choice,' said the actor.
As for his kids, well, they're not all right. Gay activist Ian (Cameron Monaghan), arrested in the Season 8 finale, remains in jail. Reformed delinquent Carl (Ethan Cutkosky) suffers at the hands of an unstable wife. And the eldest, ambitious new landlord Fiona (Emmy Rossum, who announced August 30 she'll be leaving the show), takes a big risk to climb out of the gutter once and for all by borrowing money against her apartment building.
"Fiona's trying to step outside of her status, invest in another property and play in the big leagues," executive producer Nancy Pimental explains.
If she can't do it honestly, she can always cheat like a true Gallagher!
Shameless, Sundays, 9/8c, Showtime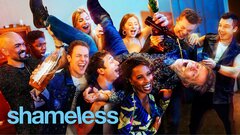 Powered by