William H. Macy Says Emmy Rossum's 'Shameless' Exit Is 'Right Choice'
Chicago's South Side will never be the same once Fiona Gallagher bids adieu at the end of Shameless' ninth season.
Actress Emmy Rossum has played the character since the Showtime series' 2011 premiere and announced her departure earlier last week in an emotional Facebook post. "I know you will continue on without me, for now. There is much more Gallagher story to be told. I will always be rooting for my family," Rossum wrote. "Try not to think of me as gone, just think of me as moving down the block"
See Also
'I will always be rooting for my family,' wrote the actress.
Later on, the network confirmed her exit, but her coworkers have made their own statements in response — one in particular is Frank Gallagher's William H. Macy. "We've been expecting it," the actor told Entertainment Weekly.
"I tell you, when you get to season 9 and you think of [whether] to keep going, it's daunting. It's hard not to think of: 'What would my life be post-Shameless?' And part of it is very frightening and part of it is very exciting. She's young and I think she's made the right choice."
Macy and Rossum have played father and daughter on the long-running series, and despite their onscreen differences they couldn't be any closer in real-life. The actress revealed that Macy — whom she calls Bill — and others from the show attended her wedding to producer Sam Esmail (Mr. Robot). "Shanola [Hampton] and Jeremy [Allen White] and Joan [Cusack] and Bill [Macy] danced at my wedding in New York last year," she wrote in her Facebook post.
"She's got another show that she's an executive producer on, so she's going right into something and she wants to branch out," Macy continued. "Plus, she just got married. I wish her well. I can't wait to see what she's going to do next."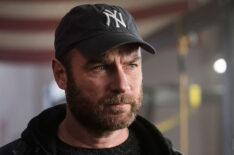 See Also
Plus, check out the trailers for 'Ray Donovan' and the network's new series.
Rossum's exit has called the show's future into question, but she maintained that there's plenty of story to tell beyond Fiona, and Macy concurs. "It's a well conceived show from the outset. It's a perfect number of characters, especially with Kev (Steve Howey) and V (Shanola Hampton)."
"And the other genius thing about it is that there are kids and they've been growing up and as they grow up it opens up a brand new world of plot possibilities," the Emmy nominee continued to EW. "My character is a little bit more problematical, because I'm playing a character that by definition doesn't change. But they've done a magnificent job of figuring out where to go with this thing — and it's exciting."
Despite her upcoming departure, fans will see plenty of Rossum's Fiona in Season 9 premiering September 9, but will have to say goodbye when the finale rolls around. Until then, watch out for some more outrageous shenanigans you've come to expect from the Gallagher family.
Shameless, Season 9 Premiere, Sunday, September 9, 9/8c, Showtime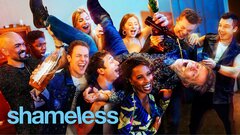 Powered by