5 Reasons to Watch 'The Looming Tower' on Hulu
The Looming Tower is an addictive and heartbreaking miniseries. It premiered last February and details the ego-driven standoffs between the FBI and CIA that left America vulnerable to the September 11, 2001, terror attacks on the World Trade Center and the Pentagon.
With the 2018 Emmy Awards airing live September 17, we detailed why the acclaimed drama — nominated in four categories — deserves another look.
1. It's a tension-filled slow build. Over its 10 taut episodes, The Looming Tower probes what went so catastrophically wrong within the intelligence community in the days and years leading up to 9/11. The answers prove both achingly sad and dramatically compelling.
2. Jeff Daniels gives a tour de force performance… The Newsroom star earned an Emmy nomination for his electrifying turn as FBI counterterrorism agent John O'Neill. Daniels makes you root for a complicated, flawed hero who desperately wants to help his country — no matter the risk to his own safety.
See Also
The actors reveal what drew them to their respective roles.
3. …as does the rest of the cast. Tahar Rahim shines as Ali Soufan, one of only a handful of agents in the FBI who speak Arabic, and Michael Stuhlbarg also deservingly earned an Emmy nod for his portrayal of counterterrorism czar Richard Clarke.
4. It pulls no punches. O'Neill fights terrorists, but his biggest nemesis often seems to be his counterpart at the CIA (Peter Sarsgaard's Martin Schmidt, one of the few characters who's a composite rather than a real-life person) and a system of bureaucracy that led to holes in intelligence gathering.
5. There's talk of a second season. It's far from official, but another installment has been discussed, with speculation that it will delve into the development of the Muslim Brotherhood. We're ready to add it to our watch list!
The Looming Tower, Streaming now, Hulu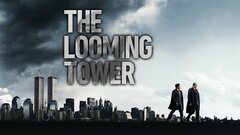 Powered by