'Mister Rogers' & 4 Other After-School Watches Through the Years
It's once again that time of year where kids head back to school, but after a long day of learning it's always nice to unwind with a familiar TV show.
When you're growing up, TV shows had a lasting effect that's even remembered today. Whether it's a theme song that suddenly comes to mind or a memorable catchphrase that somehow finds its way into your vernacular — they've stuck with you.
Those shows were one of the topics of conversation the next day at recess and linked to that nostalgic part of your childhood that you may still smile about. In honor of those shows and memories, we're taking a look back at five shows that hit the bill of after-school watches that were popular through the years, and let us know what shows you enjoyed in the comments below.
Premiering in 1968, this beloved series ran for over 30 years and introduced tough topics to kids in a relatable way. Host Fred Rogers was a family member to all with his colorful knit sweaters, thoughtful songs, and kind demeanor. The show's family friendly approach made it the perfect fare for the time of its premiere, and the tradition continued for its inspiring run.
The Muppet Show
Categorized as a weekly variety show, The Muppet Show premiered in 1976 and ran for five years until 1981. The series which featured fan favorites like Kermit the Frog, Miss Piggy, Fozzi Bear as well as many others in the musical numbers. Ultimately the characters of this after-school watch went on to films, but fans alike still remember that catchy tune that accompanies those familiar lyrics of, "It's time to play the music, it's time to light the lights…"
The Wonder Years

Debuting directly after the Super Bowl in 1988, The Wonder Years won over viewers almost immediately. The coming-of-age drama may have been narrated by the adult version of Kevin Arnold, but star Fred Savage brought in viewers closer to his age as well as the adult crowd. Taking place 20 years in the past, The Wonder Years gave viewers an escape from the present each week.
Recess
Cartoons have been an after-school staple for years, but one '90s series embodied the lives of the students who watched it like no other show before — Recess. The Disney show ran from 1997-2001 along with subsequent re-runs for years after leading it to be one of the go-to after-school watches during that time. Vince, Spinelli, Mikey, T.J., Gretchen, and Gus were the unlikely group of friends at the center of it all which included giving the teachers who threatened their "freedoms" a run for their money.
Hannah Montana
Arguably one of the biggest kids shows of all time, Hannah Montana debuted in 2006 and ran for five years on Disney Channel. Introducing Miley Cyrus, the series also featured a slew of catchy tunes for the targeted crowd. Even as years pass, those who knew about Miley Stewart's secret double-life know that she had "The Best of Both Worlds," with good friends, and a supportive family.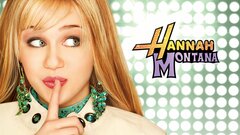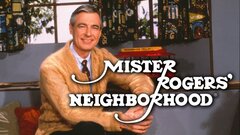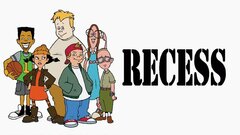 Recess
where to stream