Russell Hornsby Talks 'The Affair,' His New Feature Film & Taking on Socially Relevant Roles
Russell Hornsby has been mighty busy as of late.
The ubiquitous actor is everywhere from Netflix's acclaimed Seven Seconds, to this season of Showtime's The Affair.
At this point in his career, Hornsby says he's interested in taking on roles that mirror real life, which is reflective in his body of work where issues like police brutality, racism, and injustice are deftly explored. Because of the serious subject matters that he gets to play with, Hornsby says he has a tough time separating himself from his on-screen personas.
TV Insider spoke with Hornsby about taking his characters home with him, what he misses most about Grimm, and about his upcoming Fox legal drama, Proven Innocent.
What was your experience like working on The Affair this season?
Russell Hornsby: It was a great experience. The opportunity to be on a show of high art is a privilege. Often times you don't get to work on shows with wonderful writing and great acting, just that perfect combination. I'm a big fan of Dominic West and Ruth Wilson. When I found out I was going to work with Sanaa, that was a joy. A bigger plus was getting the opportunity to work with the playwright, Lydia Diamond. I'm a big fan of her work. She wrote one of the last episodes I worked on. That was a nice, beautiful surprise. It's a really lovely show. It's one of the only shows that deals with real relationships. You think "Wow, this is honest!"
You play Carl, whose ex-wife, Janelle, (Sanaa Lathan) is dating Noah (Dominic West), and whose son is also hanging around Noah a lot. What appealed to you about playing this character?
Basically, the honesty with how he was written. The character dealing with his own internal issues, marital issues. He's in a conflict of sorts. It really appealed to me. As I get older and more experienced, I really try to find material that's reflecting life and society at large. And trying to get work that's an honest portrayal of what's really happening, so that you can actually bring your life experience to the role. It's like art imitating life in a sense. It makes it more of an adventure and challenge to embody.
It was great see a black family on canvas this season, and I wish we got to see more. Will you be back for the fifth and last season?
There has been talk with Sarah when we were on set. She wanted to see how things went and said she's definitely willing to explore the characters and their relationships in the final season, which would be great.
It would be great to see more of your character's dynamic with Noah.
[Laughs] Yes, that was very interesting. There was so much more tension I felt watching it than shooting it. It came off as "Wow, this guy is being very intrusive." [Carl's] feelings were justified, I felt.
What did you think of the finale? Were you surprised by how Alison's (Ruth Wilson) fate turned out?
I only heard about it, I haven't seen it yet. I like when shows shift things up. I really respect and appreciate that. I think that speaks to the quality of the show. We also really have to commend Ruth.
You also starred in Netflix's Seven Seconds. What was it like working with the remarkable Regina King in that project?
It was majestic. I think Regina King is acting royalty in my humble opinion. Being able to work with her was a joy and honor. I've been a fan of hers for years. This was a dream come true for me, we've been fans of each other from afar. And when this happened, we were so overjoyed, and it lend itself to how we approached the material. We trust each other so much that we were able to dive right in and give all that we had. With that kind of material, you have to work with somebody you believe in and trust as a person because we both had to be vulnerable. I hope we can do it again. She's a beautiful spirit and just fantastic.
In Seven Seconds you give a really sobering performance as Isaiah. What was your experience playing this role, and where did you draw inspiration from to prepare for it?
I love that question. That's me choosing a role that embodies life, that embodies the world. Being a black man, now being a father, it was cathartic for me. It gave me an opportunity to weep for those that we've lost. I don't mean that in a melodramatic way. When I had to look at the material and I was forced to take it on, it affected me. Being a parent, it gave me the opportunity to cry out of frustration of what lies ahead for me as a father to have to protect my two boys. It made my soul weep knowing there's a chance this could happen to me. It was almost therapy for me. I lived that role as if it was my son.
I felt as if I did well. I had people come up to me, looking me in the eyes, and just say "Thank you. You honor us." This one time we're in Chicago, my wife and I, and we're walking, and a bus driver honked his horn and just gave me a fist pump of strength. I get more of that of late than anything else. I take it as recognition.
You also have a film coming out called The Hate U Give. Clearly. It's about Black Lives Matter and police brutality and things resonant in today's America. These are heavy subject matters. How do you detach after your day at work is over? Can you, or do you carry it with you at home?
Fortunately for both of those roles, I was on location. Seven Seconds was a lot more gut-wrenching as a whole than The Hate U Give. I was in darkness for five months. Fortunately, I was away from my wife and family because I came home carrying that every night. Sometimes, quite honestly, you can't detach from it. It manifested in different ways. I might be short with my wife on the phone because I'm going through so much pain that I can't articulate at that moment, or with friends and family, I was just a loner for those five months. But when I got home from New York to Los Angeles, that plane ride was a transformation moment. Sunny California is not winter, it's not cold, and for that brief moment, that plane ride served as an attitude adjuster.
Tell me about the character you play in The Hate U Give.
I play a character named Big Mav. He's a former gang member and ex-con who is raising three kids along with his wife. He's trying to raise his children by empowering them with knowledge and wisdom. He wants to arm them with information needed to navigate through troubled waters of this society as black children, and eventually black adults, and all the trials that come with that. His daughter has to grow up a lot faster and that's what we're seeing in our society. A lot of young people, majority of them black, are having to grow up sooner than most.
You have a show on Fox called Proven Innocent airing next year. Can you tease a little about what we can expect from that show?
It's a law show that deals with overturning the wrongly convicted. There's a woman sent to prison for a crime she didn't commit. And my character, Ezekiel Boudreau, has a campaign to free her, and over the course of two years, he gets her free. And then they start a law firm that overturns wrongful convictions. It's a procedural case of the week, but a character driven one. I think it's going to be interesting. We have fantastic actors and stories. The stories aren't necessarily ripped from the headlines, but they're inspired by true events.
You also worked on Grimm for a number of years. What do you miss most about being on that show?
The cast and crew. It's really the people you fall in love with most. Portland was such a beautiful city to work in. We were there at a time of Portland's renaissance. We had a chance to explore the city as a group. We ate at wonderful restaurants, went skiing, and the waterfalls, and just all these beautiful things. And charities. That was something we did together, as a family. It really was a lot of fun. I had a great time in Portland.
Looking back on your career, what is an important lesson you learned about your craft that you carry with you today?
That you can't shortchange the work. You have to put in the work. It takes as long as it takes. 10 years ago, I thought I was ready. I thought I should have a Seven Seconds, I should have a Hate U Give. I realize now that it's not that I wasn't ready talent wise, I just don't think I was ready spiritually to take on the work. That's part of the patience you get with age which allowed me as an actor to sit down and work. It only comes with time.
The Affair, Season 5 (final season), TBA 2019, Showtime
Seven Seconds, streaming on Netflix
The Hate U Give, in theaters Oct. 19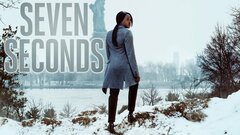 Powered by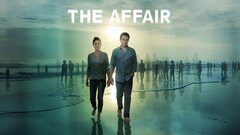 Powered by