Natalie Paul Says Things Are 'Going to Get Faster' on Season 2 of 'The Sinner'
The second season of The Sinner continues to unravel the mysteries and secrets that lie beneath the surface of the deceptively quiet town of Keller. Detective Harry Ambrose (Bill Pullman) got more than he bargained for returning to rural New York to investigate why an 11-year-old named Julian (Elisha Henig) would commit murder. Joined on the case is a local native and Detective Heather Novack, portrayed by Natalie Paul. The two are on their own journeys of discovery along the way as things are more than meets the eye within the world of Mosswood Grove.
Paul binged the last installment of the USA Network crime drama, engrossed in the premise and idea that we knew who had done it but not the why. During filming she felt like one of the family. Trying to figure out what was going to happen next brought the cast closer together.
"It was an incredible experience," she said, not long after leaving set. "I didn't know how the story would unfold…Every few weeks seemed like Christmas because you were in suspense the whole time. It definitely helped get into the moment with shooting. Of course, by the time you get on set you do know a little bit more. But it helps to reignite that feeling of awe and suspense for sure."
The actress, who also appeared the first season of HBO's The Deuce, shared much of her screen time with Pullman. Despite the unique premises from one season to the next, he is one constant in The Sinner.
"He is so wise. He had so much knowledge about not only acting but random things," Paul said. "It was cool to be in his presence and absorb the things he learned. He was so welcoming and gracious. Most of the time as we were creating scenes he would often step back and say, 'I think Heather should be in the foreground and take the lead. I'm just here to help.' He is just so humble. It was really nice to see how he worked."
Another guiding light was Jessica Biel, who was nominated for a Golden Globe and Emmy last season. She serves as an executive producer.
"It was incredible to inhabit such a layered, complex role," Paul said. "She was so encouraging and down to earth. One of the things she told me was to follow my instincts, to put it all out there and not hold back. It's what she did in the first season. Just having her there to encourage and provide a warm energy to the set was invaluable."
Paul was impressed by the work of Henig and the way he processed such heavy material. She watched amazed at his ability to take on such intense and dark scenes, truly inhabiting Julian. The unexpected nature sets the tone for the season.
"The first time Heather meets Julian is one of my favorite moments because she is looking for this big bad wolf in the woods," Paul said. "She has her gun out, and she is ready to take him down. Then it's this little kid who is so fragile and innocent, but he does something very bad. It makes us investigate what innocence really is.
"You lose it the minute you make a mistake. You do something that everyone else is horrified by. How do we define innocence? I think the show complicates that. It complicates who is innocent and who is a victim and goes deeper than just condemning a child for the way he might have been raised."
A similar theme can be seen within Heather's missing friend Marin (Hannah Gross). The case opens up old emotional scars from the past and what happened to her. Perhaps, a big inspiration for her career choice.
"Heather is dealing with a lot of guilt," Paul said. "She feels guilty for not having saved Marin from her circumstances. Marin had in her head a very different upbringing. She feels as though Marin was her responsibility to save because she had such a bad life. The show looks at innocence and guilt a lot of different ways."
Paul's day job isn't law enforcement, but she can relate to Heather. Specifically, the search for identity. It's something she believes other people can draw empathize with as well.
"Even though she is doing well in her job, climbing the ranks in the department. Underneath, there is a kind of very innocent longing to belong and find her place in the world.," she said.
More than halfway through the season, tensions are rising from all sides. Conflict builds between Heather and Harry with each inching closer to the truth. Not only about Julian, but for the people of Mosswood community including Vera Walker (Carrie Coon) and the hostility from outside of it. The involvement of Glenn Fisher, the hooded figure visiting Julian, the practices of "The Beacon," Lionel Jeffries and the circumstances behind the disappearance of Marin. Needless to say, there is the feeling we are on the verge of getting many of the dots connected. That is if Heather and Harry can get on the same page.
"It's really testing their team," Paul said. "It's going deeper and deep enough to create fractures between Heather and Ambrose and also Heather and her dad. Everyone is getting rattled by this case in a small town. It's the type of town where people don't like others poking into their business. They don't like to be asked questions, and of course, that is what detectives do. I think we're seeing that come to a head."
Paul is understandably tight-lipped about what's to come for the back end of the season. However, you can read between the lines.
"It's going to get faster," she hints. "It's sort of like the speed is going to take it up a notch. You will find a lot out very quickly. It's all going to be very exciting. Very action-packed."
Coming up for Paul along with more episodes of The Sinner is HBO's Random Acts of Flyness and You on Lifetime.
The Sinner,Wednesdays, 10/9c, USA Network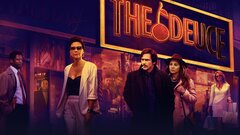 Powered by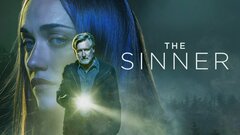 Powered by