Jessica Biel Dances With the Devil in Her New USA Drama 'The Sinner'
Can you remember the last time a TV series shocked you? Not scared you, à la The Walking Dead. Not made you cry like This Is Us or look away like Game of Thrones, but really rattled you and made you ponder for days what you just watched. It's a harder question to answer than you first think, argues Jessica Biel, on a break from filming her new USA miniseries, The Sinner.
"Nothing surprises us anymore," says the 35-year-old actress. "As a society we've seen every­thing already because we can just find it online. Nothing is salacious. Nothing makes us curious." The Sinner, she promises, will take your breath away.
Based on the 2008 German novel by Petra Hammesfahr, the series stars Biel (who is also an executive producer) as Cora Tannetti, a twenty­something mother living in a small town in Upstate New York. Cora and her husband, Mason (Girls' Christopher Abbott), lead relatively humdrum lives. They work for his father's heating and cooling company, which they'll eventually take over. They eat dinner every night with his parents. Cora keeps the house spotless and takes pills for her insomnia. "They really are regular people," Biel explains. "Their marriage is just OK—but a lot of people have a marriage that's maybe just OK."
Then, while on a family trip to the state beach, Cora is peeling fruit one minute and using the knife to stab a 29-year-old med student nine times in the neck and chest the next. There are dozens of witnesses, including Mason, their son and the dead man's wife and best friend. Perhaps even more disturbing, Cora has no idea why she did it. She didn't even know the guy…or so she thinks at the time.
See Also
Mom turns murderous in USA's newest thriller starring Jessica Biel
The Sinner doesn't sound like the obvious choice for Biel—who became famous playing eldest daughter Mary on the treacly WB/CW family drama 7th Heaven—to make her return to series television. And while she admits that playing against type is actually one of the things she liked about the project, what really intrigued her was the material's unique outlook on sin and the many turns the complicated story takes. "As I read [the novel], I kept going, 'I know where this is going—there's no way this could be interesting,'" she says. "And then it would just take a com­pletely different direction."

On the show, most of those surprises will come courtesy of local police detective Harry Ambrose (Bill Pullman), who takes a special interest in Cora's case. As he works backward, trying to make sense of Cora's actions, flashbacks to when she first met Mason and her childhood and teen years fill in other blanks. Let's just say her strict Catholic parents didn'texactly make Cora's life seventh heaven.
But Ambrose, too, has his own personal demons. He's estranged from his wife. He drinks. And he's got bruises on his fingernails that are the product of a sexual predilection (we won't spoil it for you). "The fingers!" Pullman says with a laugh. "Just. Wow. People look to assuage pain in a lot of ways. Ambrose's fingers are literally reminders of how he does it."
While he's still a great cop and a bit of an eccentric, you won't see Ambrose doing any supercalifragilistic Mentalist type of detective work. "I didn't want to create another Sherlock Holmes character, who's just smarter and ­faster than everyone else," says writer and executive producer Derek Simonds (The Astronaut Wives Club). "Ambrose has a certain sensitivity to Cora because he has the emotional experience to see deeper into other people."
If the series does get a Season 2, it will follow Ambrose on a whole different investigation, according to Simonds. In fact, don't assume the show's title, The Sinner, only refers to killer Cora. "When I tell people I'm working on this thing called The Sinner, they always ask, 'Are you the sinner?'" says Pullman. "And I say, 'We're all sinners!' A big part of the show is the way people don't think of themselves as one. They trick themselves by relying on religious ideas like heaven and hell."
See Also
The close-ended crime thriller is an anthology series is USA's first series pickup of 2017.
Even perfect husband Mason has skeletons spilling out of his closet. In future episodes he begins to suspect he might actually know people who were involved in the trauma that Cora had been repressing. He'll conduct his own rogue investigation, which ends up having consequences on both Ambrose's work and Mason's relationship with his wife. "Cora's violence turns their life upside down," Simonds says. "It forces both of them to deal with their own respective histories and get to know each other on a more honest level. They'll have to decide all over again if this is the marriage they want to be in."
This, Biel notes, is just one of the many things that makes such a stunning, crazy tale simultaneously relatable. "We each wear our masks at certain times," she says. "There are people on Facebook going, 'My life is so amazing! Look, I'm doing this and my friends are perfect!' There's a lot of more com­pli­cated, interesting things, I think, behind that perfect veneer."
Even Biel herself isn't exempt. "We have this certain image of Jessica Biel that tends to lean more toward the wholesome, earthy, approachable woman," Simonds says of the actress, who is married to singer Justin Timberlake. "The Sinner starts with that image and then rips the lid off it. We see another side of Cora and of Jessica Biel, the actress. It's a really brave, really raw thing for her to say, 'Actually, everybody is more complicated and secretly dealing with trauma.'" But don't worry. That doesn't mean everyone is going to go nuts on the beach with a kitchen utensil. Bruised ­fingers crossed!
The Sinner, Series Premiere, Wednesday, Aug. 2, 10/9c, USA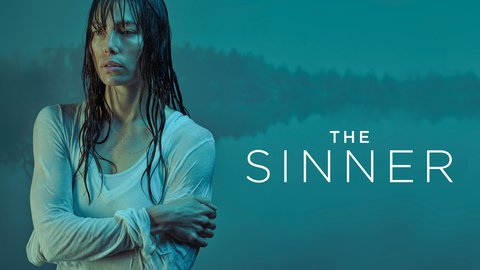 Powered by