Ashley Rayne Plans to Impress, Earn WWE Contract in Second 'Mae Young Classic'
When talk of WWE planning a second Mae Young Classic began heating up early this summer, Ashley Rayne was beyond excited.
Known throughout the industry as Madison Rayne, the veteran performer has very much been the premiere journey women professional wrestler in the last year. Just a few weeks ago, in a matter of a weekend, she was competing for the Ring of Honor Women of Honor championship and Impact Wresting Knockouts title. If WWE was organizing another single elimination tournament spotlighting the top female competitors in the world, the argument was strong for this trailblazer.
Then, Rayne checked the inbox one day and received the potentially life-changing news. She would be among the 32 participants representing 12 countries battling it out in the single-elimination tournament.
"I cried," Rayne recalls of reading the news. "I turned into such a crier the last couple of years. I don't know if it's because I'm a mother, but I cried and cried. It just feels really good after 13 years of really hard work and trying to find out who exactly I wanted to be in the ring and figure out exactly what I wanted my career to look like and what story I wanted to tell.
"I feel like, after everything I've done, not to say this is the ending point, but this is such an awesome later chapter in the story of my career," she adds.
Knowing all she's achieved, the athlete admits that at the end of 2016, she sat down with husband Josh Mathews — the former WWE commentator and current voice of Impact Wrestling — for a serous conversation. Was it time to hang up the boots?
"I never wanted to be a competitor who was starting to decline in the ring before they started to realize maybe it's time," Rayne says. "I didn't feel like I was that, but for the first time, I think I was in my professional career at a point where I was unsure. I think that those moments, maybe a lack of clarity and being unsure, can really propel you in one direction or another. That's exactly what it did for me. It catapulted me the complete opposite way and motived me. I think there were a number of factors that contributed to that."
Among them was the loving family unit who stands beside her, including daughter Charley.
"I've always had a really strong support system," she explains. "When I presented all this to my family, not one person for a half a second took a moment to think about their answer. They all said to me, 'You're at the peak of your career right now. You can't give up now.' If anything is going to motivate you to push yourself, it's going to be that."
At the same time, Rayne knows how important it is to have a plan B. Knowing all wrestlers have an expiration date from active competition, she feels an obligation to know what the next step is for the sake of her family. It's why Rayne obtained a personal training certification. It's why she teaches boxing and fitness classes when she is home. And it's why, after transitioning from nursing into law, she's starting school in the fall for a paralegal degree. Her goal is to become a lawyer after her days in the ring have ended. That said, Rayne remains fully committed and invested in the Mae Young Classic.
"I prepare mentally differently. It's 32 women and not 32 random women," Rayne notes. "I've been on all-women's wrestling shows before. This is 32 of the top women in professional wrestling. It's wrapping your brain around that for being selected among the top 32 women in the entire sport of professional wrestling. It's incredibly humbling and motivating. But I train for it mentally in that I have to know that it's not just one women's match or two on a three-hour show. So you really have to work hard and bring something special and bring something different if you're going to stand out."
She continues, "And after 13 years of finding my groove, what I'm trying to do is both mentally and physically prepare and bring something new and of myself that maybe the fans have never seen before. That part is challenging. It's also incredibly exciting for me because at least half of these women who are participating I have some way worked with inside the ring or have formed friendships with outside the ring. Maybe it's the mother in me that is excited for all of them just as much as I'm excited for myself."
The thought of making it to the finals of the Mae Young Classic at the historic Evolution Pay-Per-View on Oct. 28 gives her goosebumps. If she had her way, there is one person with whom Rayne would want to share the spotlight in the inaugural WWE event.
"If Deonna Purrazzo was standing across the ring from me, not only would I be an emotional mess the whole time, but I know we would give the WWE Universe a match that they'll be talking about for years to come. Deonna is talented far beyond her years. I've been in the ring with her before, and I feel like she and I have great chemistry and would really be able to do something special on such a special night for WWE."
When the dust settles, Rayne's aspirations are clear: She wants a WWE contract.
"That's 100 percent my hope. That's 100 percent my goal. That's what I'm training for and mentally preparing myself for because I think if you don't go into something like this prepared to make it to the finals and to win the finals and watch your career take off in an entirely new direction, then you're short-changing yourself," Rayne states.
The second Mae Young Classic tapes August 8 and 9 from Full Sail Live in Orlando. The tournament will stream on the WWE Network 9/8c starting September 5.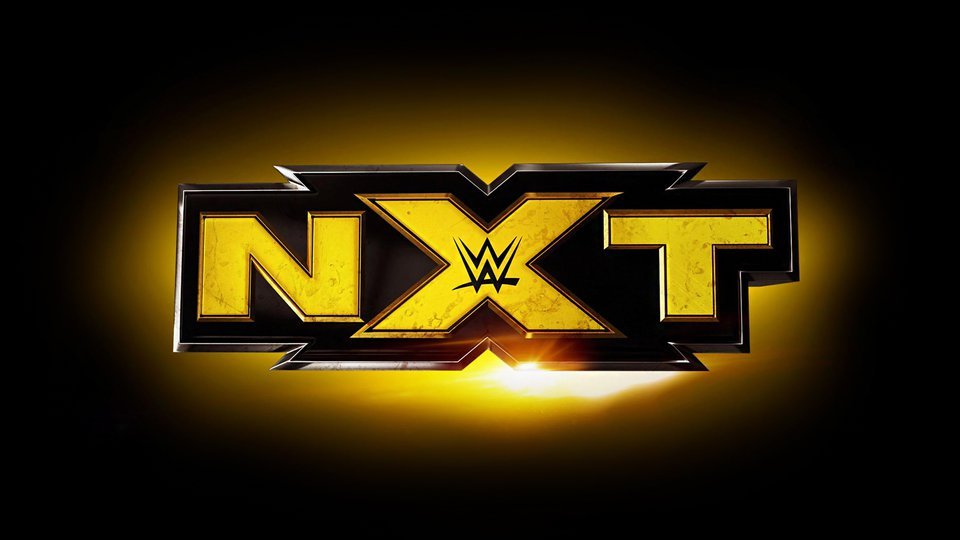 WWE NXT
where to stream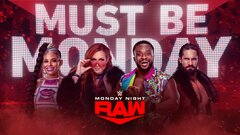 WWE Raw
where to stream