The CW is Developing a Batwoman Series
Batwoman herself, Kate Kane, hasn't even been cast yet for her appearance in next season's Arrowverse crossover and already, she's landed herself a possible spot on the 2019 schedule with her own gig. Now that's a superpower!
See Also
The episode is slated to air in December.
The CW has just confirmed that they have made a script development deal with executive producers Greg Berlanti, Sarah Schechter and Geoff Johns for a series based on DC Comics' groundbreaking character.
Per the net's release: "Armed with a passion for social justice and a flair for speaking her mind, Kate Kane soars onto the streets of Gotham as Batwoman, an out lesbian and highly trained street fighter primed to snuff out the failing city's criminal resurgence."
"But don't call her a hero yet. In a city desperate for a savior, Kate must overcome her own demons before embracing the call to be Gotham's symbol of hope," the release added.
The series will likely depend on the script from EP Caroline Dries (The Vampire Diaries) and reactions to Kane's previously announced role in December's multi-show crossover between Arrow, The Flash, Supergirl and Legends of Tomorrow.
But with Gotham going off the air after next season and this idea being AWESOME, we have no problem admitting that our fingers are crossed for Batwoman to become the next big hero worth fandom worship.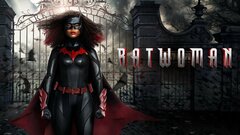 Powered by