5 Theories Explaining Roseanne's Absence on 'The Conners'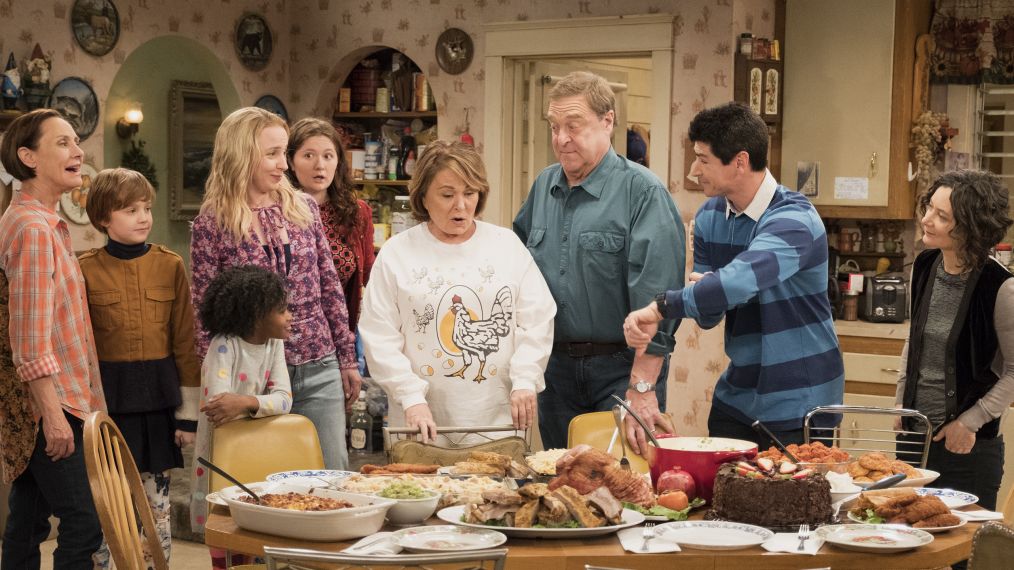 In a recent interview, actor John Goodman hinted at the fate of Roseanne Barr's titular Roseanne character in the upcoming spinoff series, The Conners.
"I guess he'll be mopey and sad because his wife's dead," Goodman teased of his character Dan, Roseanne Conner's husband, in the new ABC series. His words seem to confirm the theory that fans have had since Barr was announced as not having a role in the spinoff: Her character will be killed off.
Then again, Goodman's words could be misleading — a way to keep fans off the trail of the real story. We're breaking down some theories that could explain the Conner family matriarch's absence from the show.
Knee Surgery Complications
At the end of the Roseanne revival's first and only season, Barr's character was dealing with some serious knee pain. In the finale, Dan was pleased to hear that a storm that tore through their hometown of Lanford was declared a state of emergency so he could fund surgery for his wife.
If the story follows suit with what was set up in the finale, Roseanne is likely to die while under the knife or at least from surgery-related complications. Based on Goodman's statement and the show's arc, this the most likely option.
A Nod to the Original Series
In Roseanne's original run, the finale revealed that Dan had died of a heart attack prior to the show's end — which was magically reversed for the show's return last year. Unexpected as it would be, killing off Roseanne with a heart attack would be on-theme.
Plus, heart issues could easily be linked to the character's already-existing health complications. Maybe the surgery didn't come together in enough time to prevent a catastrophic cardiac event.
Pill Addiction
Last season, Barr's character dealt with prescription pill addiction. Maybe she'll take one too many? It's a far stretch considering the show's audience and network, but Roseanne never shied away from taboo topics, so an overdoes isn't completely off the table. Drug addiction and substance abuse has become increasingly more relevant in the news, so it would be a timely touch by the writers.
Cancer
Another unlikely version, Roseanne could go in to surgery and discover she's more sick than she previously thought. The Conners' lack of medical insurance was a big theme in the revival, and a cancer diagnosis would be devastating for the financially-strapped family. This explanation would also work best if the show were to make a time-jump, which hasn't been confirmed or denied. Until more details surface, this theory is definitely one of the least likely scenarios, but not impossible.
She's Alive
In an unlikely turn of events, could Roseanne's life be spared? Ultimately, this would only happen if the show wants to stick to a more comedic tone than one that's sad and dark. Maybe she's gone off to live with her youngest child, Jerry Garcia Conner, who was mentioned but didn't appear in the revival. It would certainly be the less upsetting alternative for fans who are sad to think of the iconic character as dead.
Whichever way viewers look at it, Barr's character won't be around. So speculate away, and be sure to tune in for The Conners to find out Roseanne's fate this fall.
The Conners, Series Premiere, Tuesday, October 16, 8/7c, ABC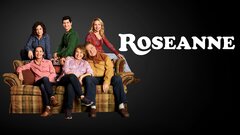 Powered by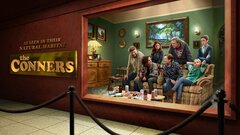 Powered by