John Goodman Speaks Out on 'Roseanne' Drama, Hints at the Death of Barr's Character
The Roseanne cancellation went down months ago, but one star had remained mum about the situation until now: John Goodman.
As the TV husband to Roseanne Barr, Conner family patriarch Dan, Goodman will remain a part of the upcoming spinoff, The Conners, set to debut this fall following ABC axing the revival.
See Also
Allen's 'Last Man Standing' was revived by Fox after being cancelled by ABC.
Since Barr's now infamous Twitter drama, in which she used a racist term to describe former White House aide Valerie Jarrett, her costars' mostly condemned her for such comments. But in an interview with The Sunday Times, Goodman mostly discussed his depression over the fallout.
He tells the Times he was brokenhearted over ABC's decision, "but I thought, 'OK, it's just show business, I'm going to let it go.'" He adds, "But I went through a period, about a month, where I was very depressed."
"I'm a depressive anyway, so any excuse that I can get to lower myself, I will," he continues. "But that had a great deal to do with it, more than I wanted to admit."
As for Barr herself, Goodman still defends his longtime friend and co-star. "I know for a fact that she's not a racist," he states. "I'll put it this way, I was surprised at the response. And that's probably all I should say about it."
See Also
The show will focus on all of the Conner family aside from Roseanne — so how will she exit the show?
Goodman's diplomatic response makes sense, considering his role in the upcoming spinoff. But Goodman did make a point to hint at the Conner matriarch's fate.
"It's an unknown," Goodman teases on the cause of Roseanne's absence, before dropping a major reveal about Dan's mood this fall. "I guess he'll be mopey and sad because his wife's dead." Talk about flipping the script!
The Conners, Series Premiere, Tuesday, October 16, 8/7c, ABC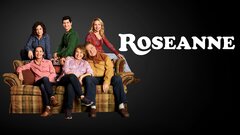 Powered by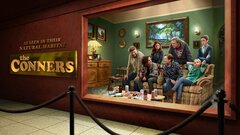 Powered by